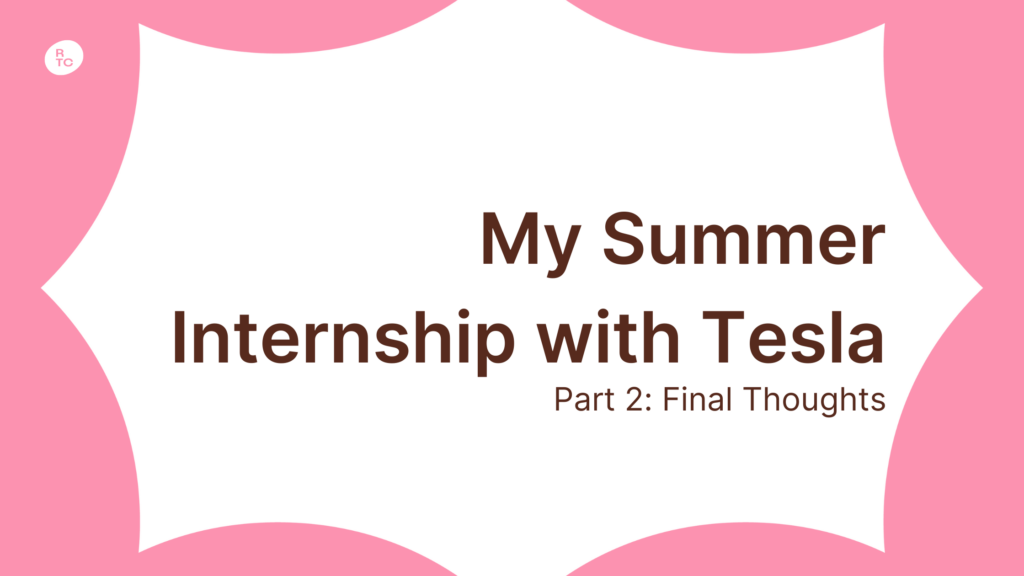 Written by Latinas de RTC member Melany Gavira, a senior at the University of Notre Dame studying Mechanical Engineering and completing her summer internship at Tesla.

Catch up on Part 1: How It Started or Part 2: How It's Going.
Final Thoughts
This is my third and final blog entry, and I'm so grateful that I took the time throughout my summer internship to sit and reflect every few weeks. As I reread my last two entries to prepare myself to write this one, I couldn't help but feel nostalgic about all the different milestones I accomplished during my time at Tesla. The friendships I've created here have made the time go by faster than I'd like. Although I wish my time at Tesla would last just a bit longer, I'm extremely happy with everything I gained here.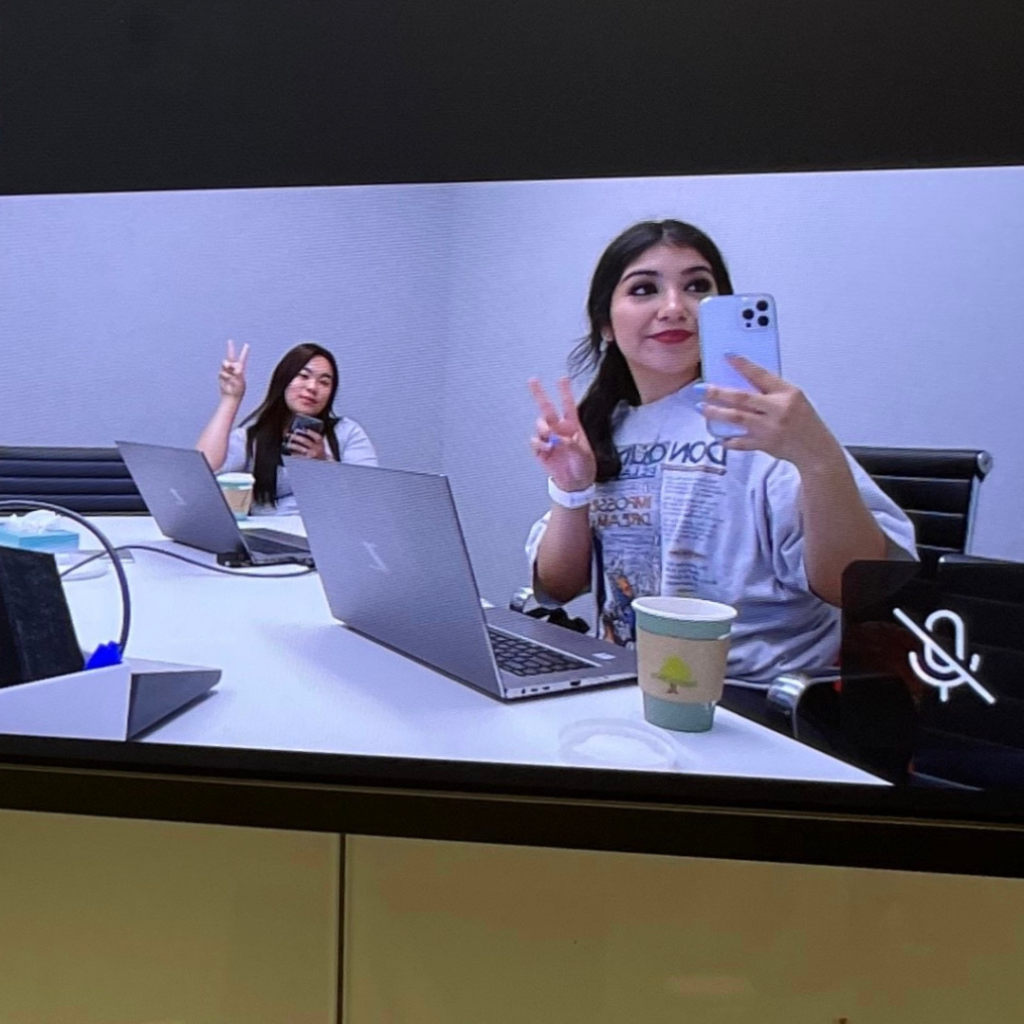 On a personal level, I've been fortunate enough to gain wisdom from my conversations with others and the experiences they had to overcome. I attended a potluck where women from Tesla gathered to enjoy each other's company and play team-building activities. At the potluck, I was able to learn about other people's inspiring journeys to Tesla. I've also ventured out and tried new hobbies like hiking and boxing, which I intend to continue when I return to campus since it'll be easier to climb the hills when I'm not drowning in my sweat from the Texas heat.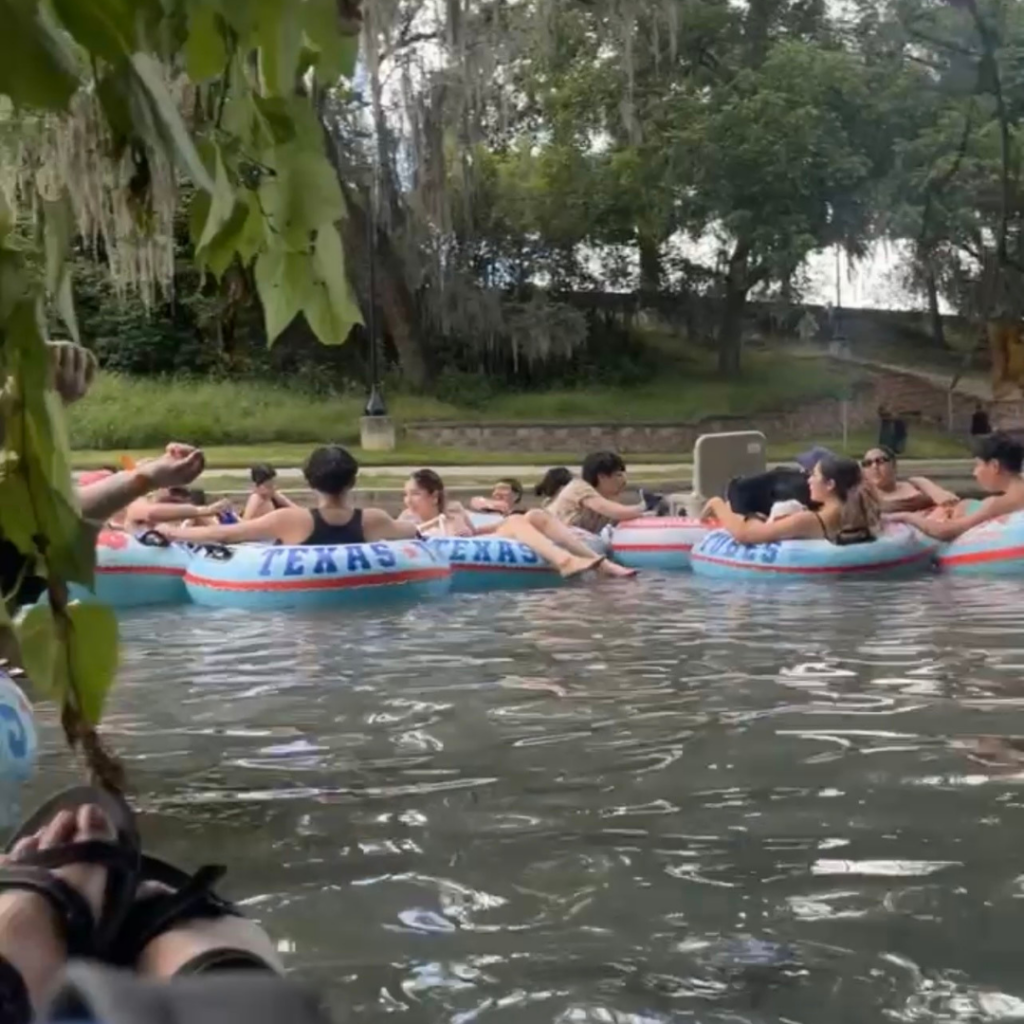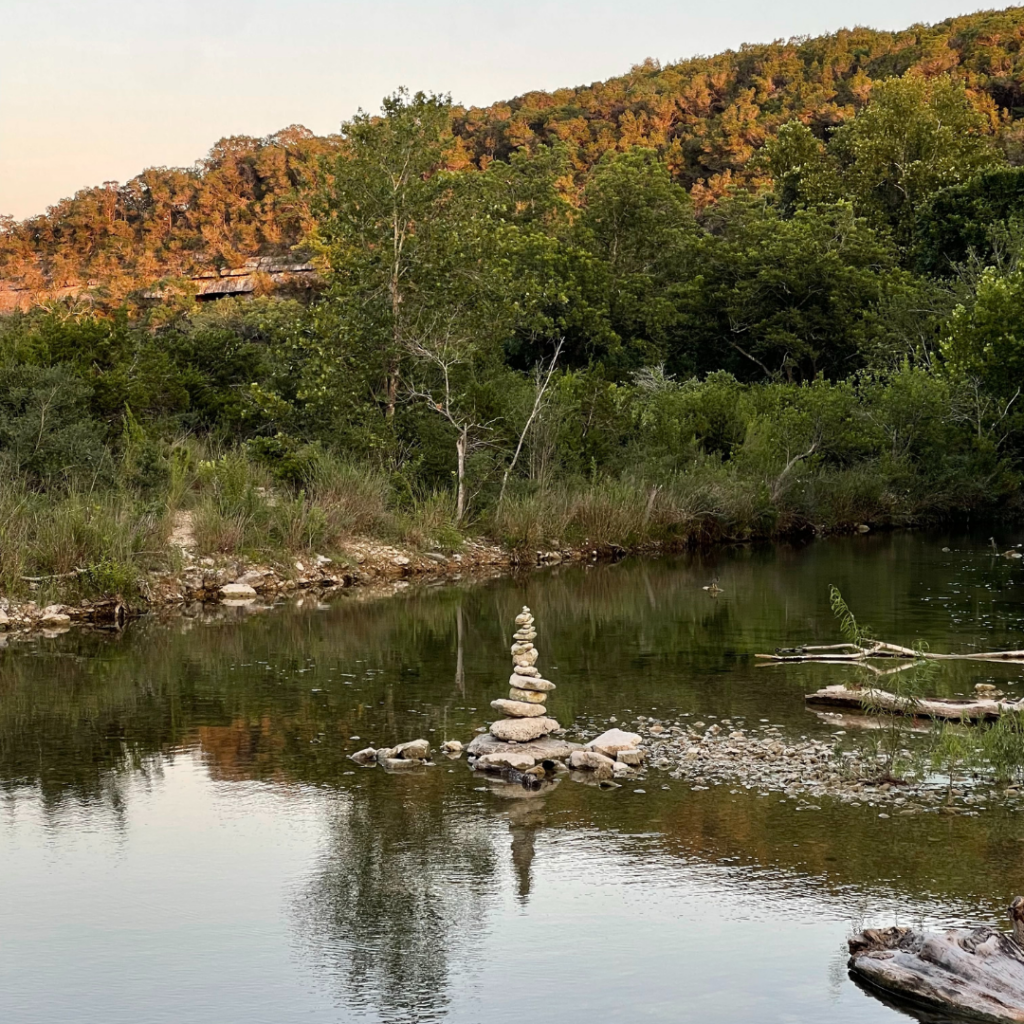 On a more profound note, my summer internship at Tesla has granted me newfound clarity regarding my career goals post-graduation, instilling confidence in my ability to adapt and swiftly learn in any path I choose. From my experience, some advice I'd offer to other interns is: If you're not where you want to be, be persistent and talk to different people to get to where you want to be. Ask to shadow as many team members as possible because there is so much to learn from each individual and the work they are responsible for. Take responsibility for your future; you are the only one who determines how much you gain from your internship.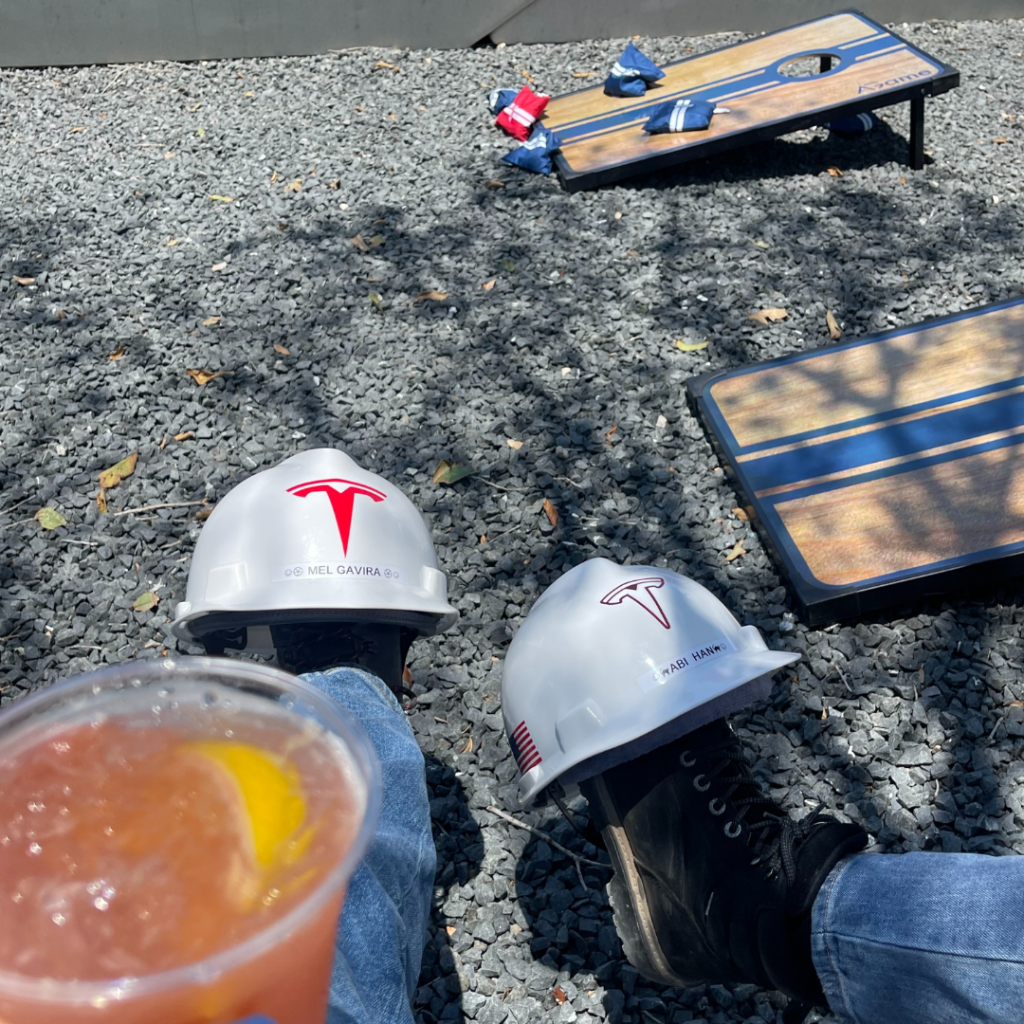 Through a company-wide raffle, Tesla has also given me the opportunity to show my family a glimpse of what I encounter day to day. The tour that ensued proved to be an emotional odyssey, touching my mother's heart in ways words struggle to capture. My mom selflessly departed from the familiarity of her home in Mexico years ago, paving the way for her children's prosperity. Seeing her stand in my field of work was a testament to her boundless love and unwavering dedication. At that moment, the tour became the symbolic thread weaving together three generations–my grandfather, my mother, and myself-honoring the legacy of my grandfather's unfulfilled dreams and their realization through my pursuit of education. I look forward to my adventure as an engineer and the things I'll achieve in my career.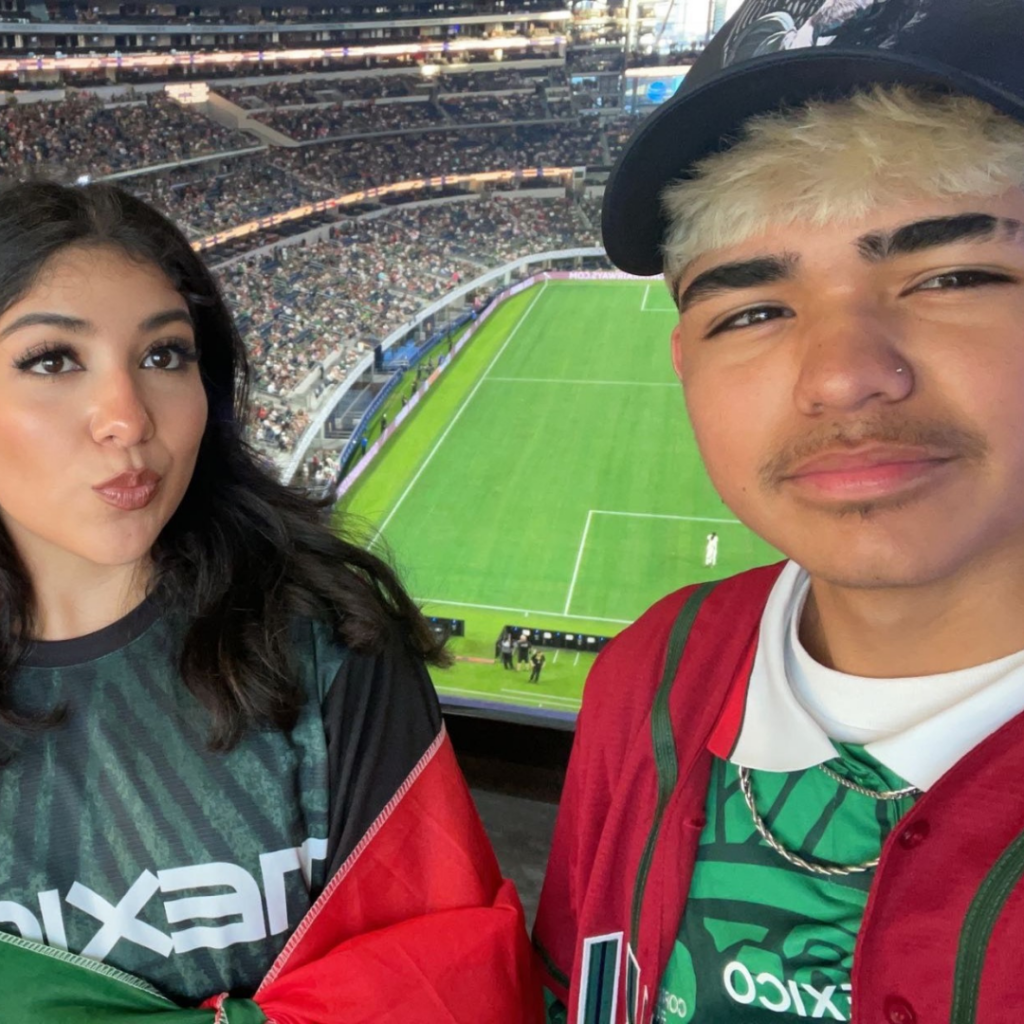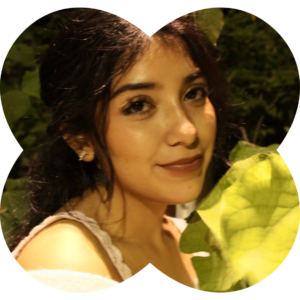 Stay connected with RTC through Instagram, Facebook, and LinkedIn, or join our community of 20,000+ women in tech at teamRTC.org.