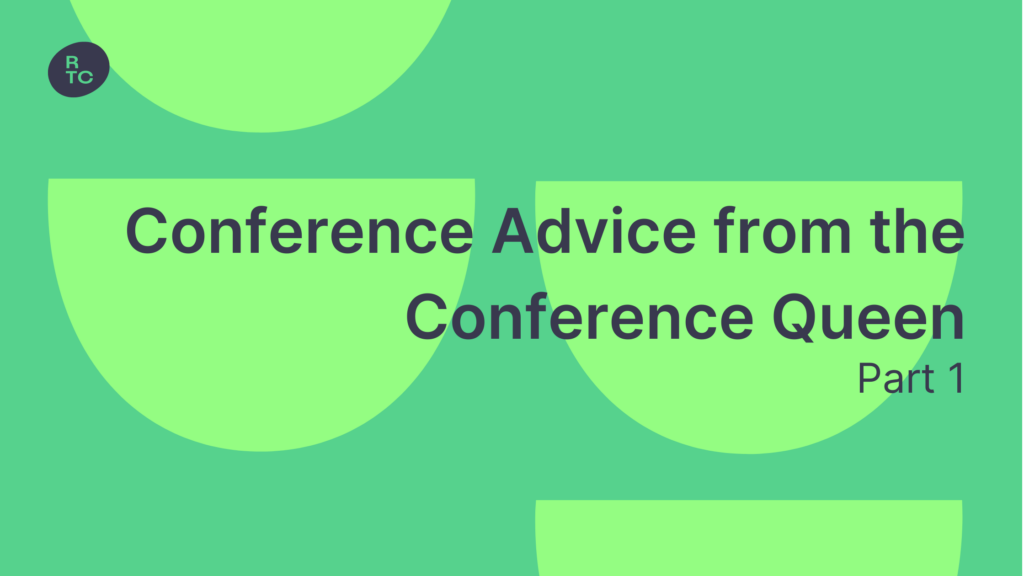 Written by RTC Member Krystal Maighan, a Ph.D. student at the University of Vermont.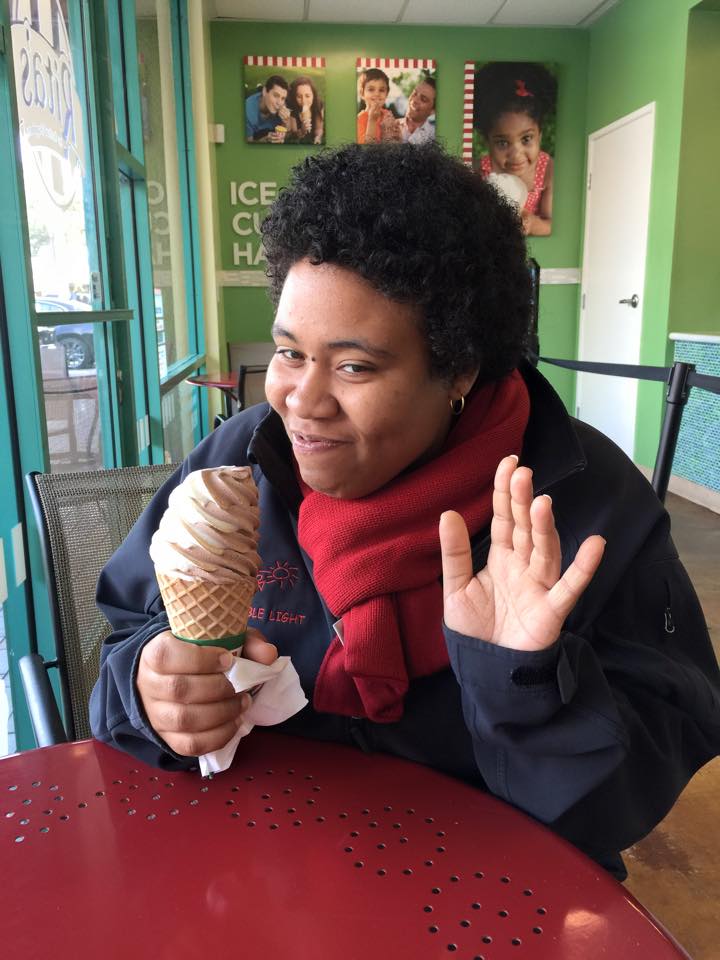 Why would I call myself the Conference Queen? Because, let's just say, I've been to a lot across a breadth of fields. I've been to everything from Concept Art and Comic Art conferences, Film Gear conferences, your typical Tech conference, Open Source conferences, Hacker conferences, and Academic conferences in Programming Languages Research, Cryptanalysis, and Artificial Intelligence.
I paid for none of these conferences, and in many cases, my hotel, registration tickets, and flight were covered.
I believe that a person's career and passion for a field can be very much influenced by the culture of the community, so I explored many of these spaces until I found a fit. And why? Because it is through my journey navigating conferences that I found a home. And I believe that you can, too!
Hacks and building community
As a student, funds are limited. A couple of things you can do are to go to the conference website and see whether they offer travel awards or grants.
At Strange Loop, I was in the first group of Project Alloy Grant recipients. This grant paid for my hotel, flight, and registration, and gave me the opportunity to meet with peers who were like myself, some of whom I am still in touch with today.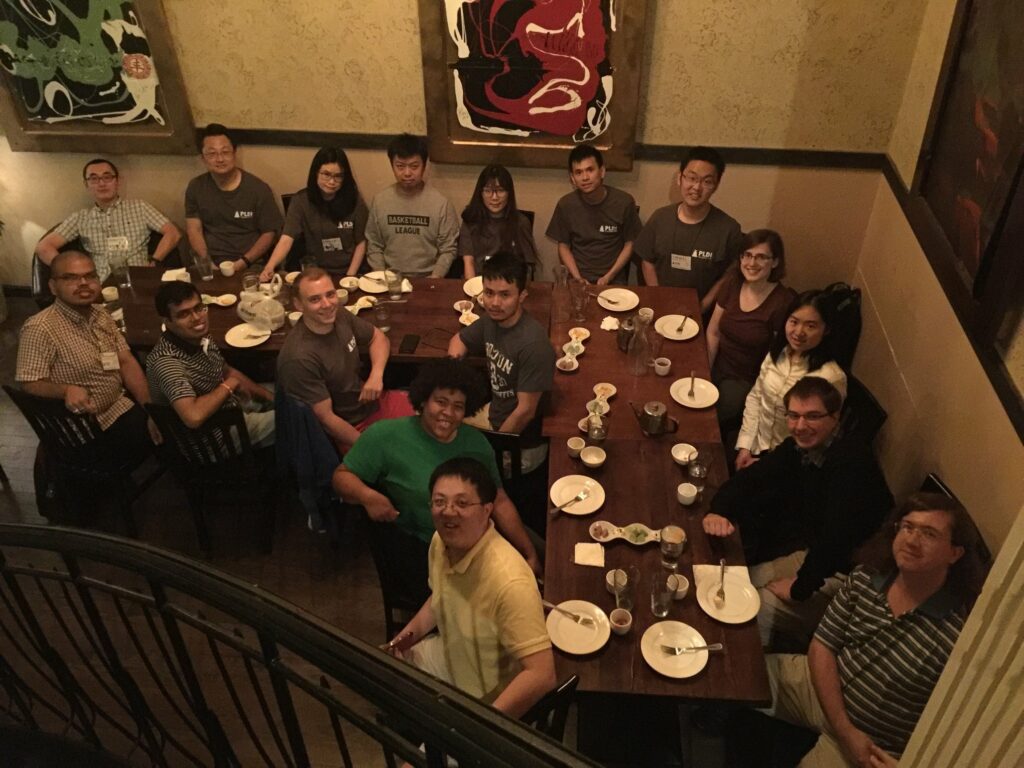 So what if you applied for a grant and didn't get it, or they only offered partial funding?
Look for volunteering opportunities.
I was able to attend the first Hackaday Superconference in San Francisco by being a volunteer. I volunteered at the registration booth for conferences like SCALE (Southern California Linux Expo), which provided me with a free ticket and a stipend for meals each day of the conference.
And what about other opportunities?
In 2019, I received a free ticket to attend the Functional Programming Conference Curry On in London. I had no funding, but the organizers connected me with an individual in tech who provided me with funding to pay for my housing. After tweeting that I had everything except a flight organized, a developer in San Francisco provided me with the funding I needed to attend.
If you are a student, check to see whether tech companies provide funding for travel or whether your school will be willing to cover travel and housing.
Companies will often sponsor students for large conferences like Grace Hopper or Tapia. Apply to those opportunities!
Other Organizations that give funding: Google (Travel Scholarships), Women Techmakers, Women Who Code, and Girl Develop.
Final Tip: Offer to give a talk! A talk? "That's so intimidating"! Yes, but this may or may not include something like a lightning talk (an easy 2 to 5 minutes). Check for those opportunities in the affiliated workshop events, usually listed on the conference website or via their call for proposals (CFPs).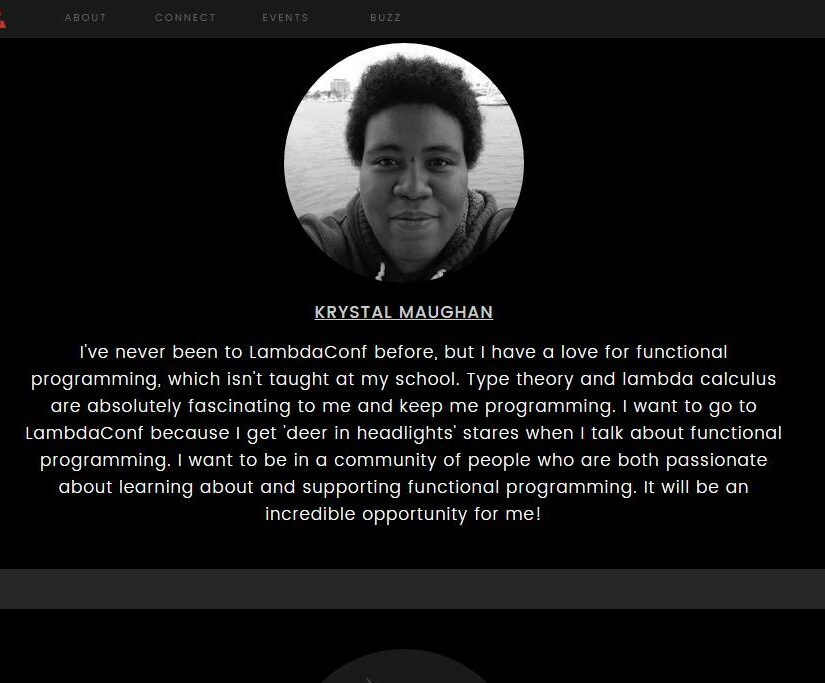 Being aware of the Culture of the Conference
Not all conferences have the same culture.
A good way to get a sense of the culture of the conference is to see whether there are write-ups or videos online of people's experiences at conferences. A good example is DefCon, a conference where you are not encouraged to connect to the available wifi in the conference area, as your IP address may be displayed on the infamous "Wall of Sheep".
Be sure to be respectful of these policies and read the code of conduct.
Reading the code of conduct is particularly important because, during social events, you want to ensure that although you are having a good time, you still feel respected. If there are violations, you should definitely feel free to report them to the appropriately listed organizer contacts. In many conferences, these can even be done anonymously.
Birds of a Feather
Many conferences today have affinity sessions. These are great for building community when large conferences feel alienating. At my first NeurIPS (an academic Artificial Intelligence conference), there were 22,000 participants, and I was the only attendee from my institution. However, attending social gatherings organized by affinity groups allowed me to make friends who became my peers and mentors long after the conference.

If you require special accommodations, be sure to communicate with the organizers and to anticipate what to expect.
Virtual Conferences and Hybrid Conferences
These days, there are many virtual or hybrid conferences. Be sure to plan ahead to ensure that your computer works with the software, and not 5 minutes before the conference.
It can be difficult to build community in virtual conferences.
If you enjoy chatting with a person you meet during these sessions, be sure to extend the time and share your information to connect; the time goes by quickly! Some really great online conferences I have attended include hackathons, where groups work together and present a project at the end of the week. Be sure to take advantage of those!
Screen exhaustion is a real thing, so be sure to take advantage of breaks, even in virtual conferences.
At one virtual conference on AI Ethics, there was a short break involving a Bhangra dance lesson for participants!
Navigating your options when it comes to the types of conferences and resources available is a great way to learn more about what your interests are and what goals are important to you. Once you have secured your trip, you can focus on how to make the most of the experience. Check out Part 2 of Conference Advice from the Conference Queen which explains everything you need to know to get prepared here!
Stay connected with RTC through Instagram, Facebook, and LinkedIn, or join our community of 19,000+ women in tech at teamRTC.org.