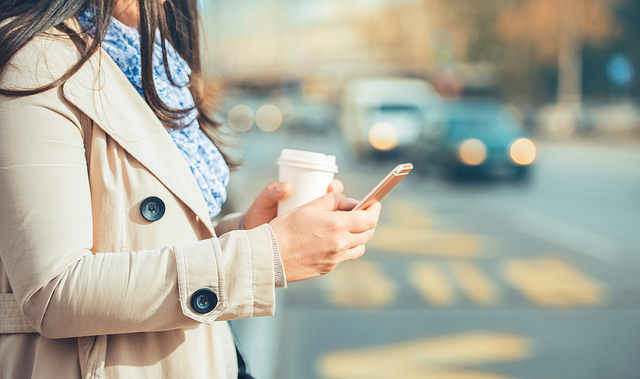 It would be an understatement to say that my first three years of university were difficult.
An intense academic curriculum coupled with the hit my ego took when I was no longer a top student and mental health struggles made me lose my love for school. I knew that I wanted to study computer science, but it was even more discouraging when many of my classmates were passionate about web and app development while I was completely disinterested. The workload from university didn't allow me time to reflect or explore to figure out what I was passionate about, so when I was presented with the opportunity last Spring to take a break from school for 6 months to work in industry, I jumped on it.
Last week I concluded my 24 weeks of internships, and while I am still on a journey of self-discovery, I've come back from the experience much more clear-headed. I have a greater self of direction and awareness of what I like, and perhaps more importantly, what I don't like. Some of my revelations were that I want to work at a small-to-mid-sized company, I'm interested in R&D, I love multidisciplinary products, and I want to change to a more hardware-focused major.
With this newfound knowledge, I am excited to go back to school with a clear set of goals and interests. However, graduating on time would hinder my ability to explore these interests thoroughly and add unnecessary stress, leading to my decision to take a full five years to complete my undergraduate degree. At first the idea of graduating a year later than the majority of my classmates was quite scary to me, but I am confident that the short-term sacrifice of a year full-time in industry will be outweighed by the benefits of an extra year in university for learning and exploration.
They say hindsight is 20/20, and there were some things that I've done in university that helped me while others that hindered me. Here is a list of tips I wish I had known going into university:
Join a variety of clubs.
Technical Clubs: Many universities have major-specific clubs for computer science/engineering students. However, what a lot of students don't realize is that there are large scale project-based clubs that integrate different major disciplines. I always knew that I had an interest in electrical and mechanical engineering on top of computer science, and wish that I had explored more clubs before deciding which ones to devote most of my time to.
Non-Technical Clubs: I didn't discover until half-way through my third year that I missed competitive sports and how fun ultimate frisbee was until I joined our club team. Ultimate has served as a way for me to get active, destress, and meet women from outside of engineering. It was also an integral part of overcoming my feelings of anxiety and depression.
Do summer internships – even if they're outside of your field of interest.
My first summer I did a marketing internship. Now you may be thinking "Why would a computer science major do a marketing internship?" I did have the option to do a software engineering internship at a startup, however they were only offering to "pay" me in equity (huge red flag). The offer I got for the marketing internship was paid and at an established company, and I ended up learning a ton about advertising, graphic design, and the engineering products the company sold.
Some helpful websites for finding a summer internship in tech include https://intern.supply/ and https://slideinto.tech/. I also highly recommend cold-messaging recruiters on LinkedIn, creating an account on https://jumpstart.me/, updating your Piazza Careers account (if your university uses Piazza), and following up with recruiters from job fairs on campus.
Don't be afraid to take a break from school.
Whether you're taking a semester/quarter off from school for an off-season internship, to work on a personal project, or just to give yourself a rest, there is no shame in taking time off from school. University can sometimes be toxic and especially difficult for people who struggle with their mental health, and realizing your limits can help you from burnout in the long-run.
Grades don't matter (much) to industry, but it's good to keep them up so that you have options.
A common mantra amongst computer science students is that industry doesn't care about grades. While this is true (and often reassuring after you've bombed a challenging exam), it is good to recognize the tradeoffs. From my experience, I operated through my first three years of university with the mindset that my grades didn't matter and that I just wanted to graduate and get a job. Now that I've rediscovered my love of learning and have narrowed my field of interest, I've realized that I may need to pursue a graduate degree to achieve my goals. I wish I could go back in time and tell me from three years ago to focus on school, but I still have time to show an upward trend in my academics (thanks to graduating late).
Thank you for taking the time to read my piece and I hope you found it helpful!
– Charlotte McGinn, 2019 RTC Fellow
Rewriting the Code – Empowering College Women in Tech