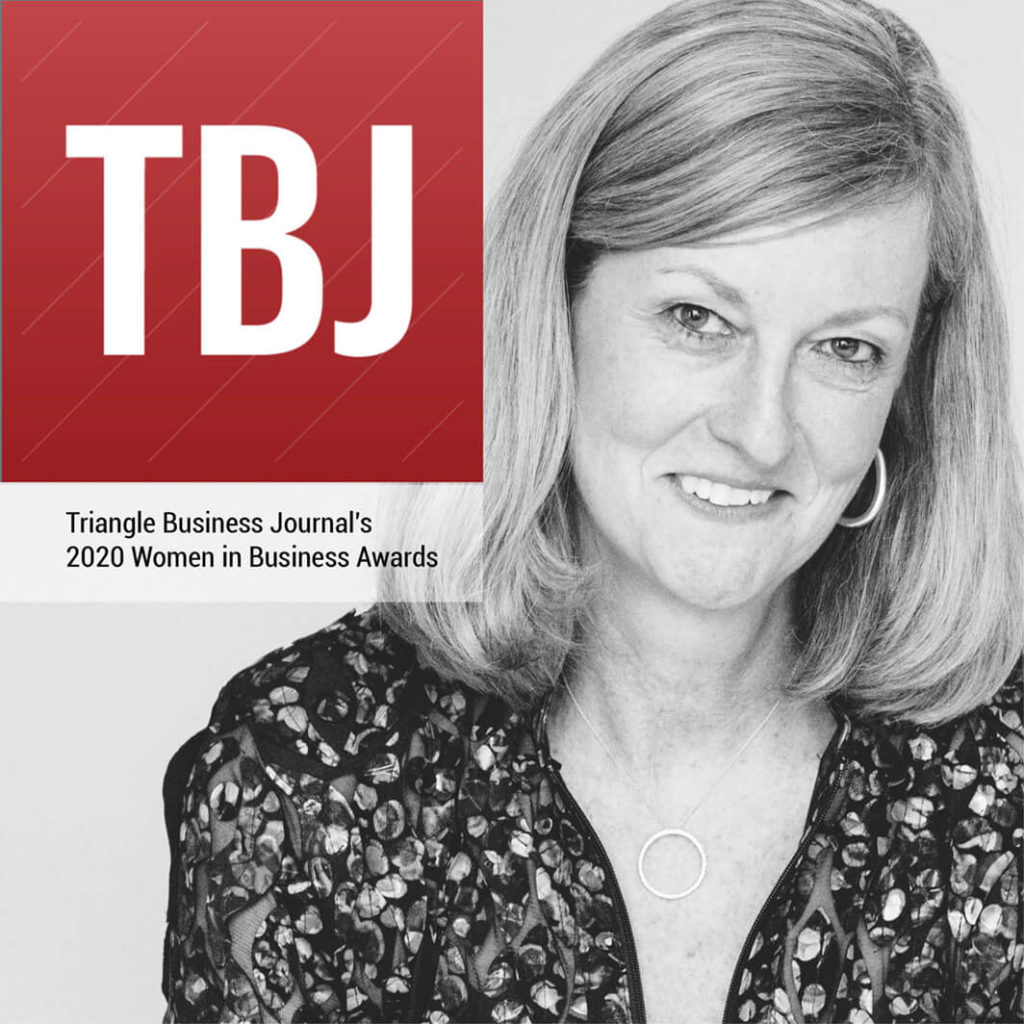 Durham, NC – April 8, 2020
FOR IMMEDIATE RELEASE
We're pleased to announce that our own Sue Harnett has been chosen as a winner of Triangle Business Journal's 2020 Women in Business Awards. The awards program has been running for 23 years to celebrate women from the 16 Triangle region counties who are doing amazing things in business and the community.
"The team at Rewriting the Code has always known Sue is special, but now we're excited that more people will see some of the amazing things she has accomplished." [Jade Barricelli, VP, Student + Partner Programs, RTC]
As described on the TBJ website, "These awards honor women in various business categories who have proven to be dynamic and outstanding leaders with established track records of significant accomplishments in business and/or community service." Sue will be recognized in the category of Non-Profit Leadership for her dedication to building the RTC community to help college women in tech all around the world from right here in Durham.
"I was honored to nominate Sue, and I'm not surprised she won. She has been an inspiration to me, and to everyone at RTC, with her determination and drive to make RTC a community for women everywhere!" [Cassidy Soutter, RTC intern, UNC class of 2020]
The awards will be presented in August, but in the meantime, please join us in congratulating Sue Harnett on this well-deserved achievement!
About Rewriting the Code: Rewriting the Code is a 501(c)(3) nonprofit organization that has developed a community of exceptional college women with a passion for technology. RTC empowers women to become the next generation of engineers and tech leaders by providing community, industry education, professional and personal development, and hands-on experience though partnership with companies across North America.