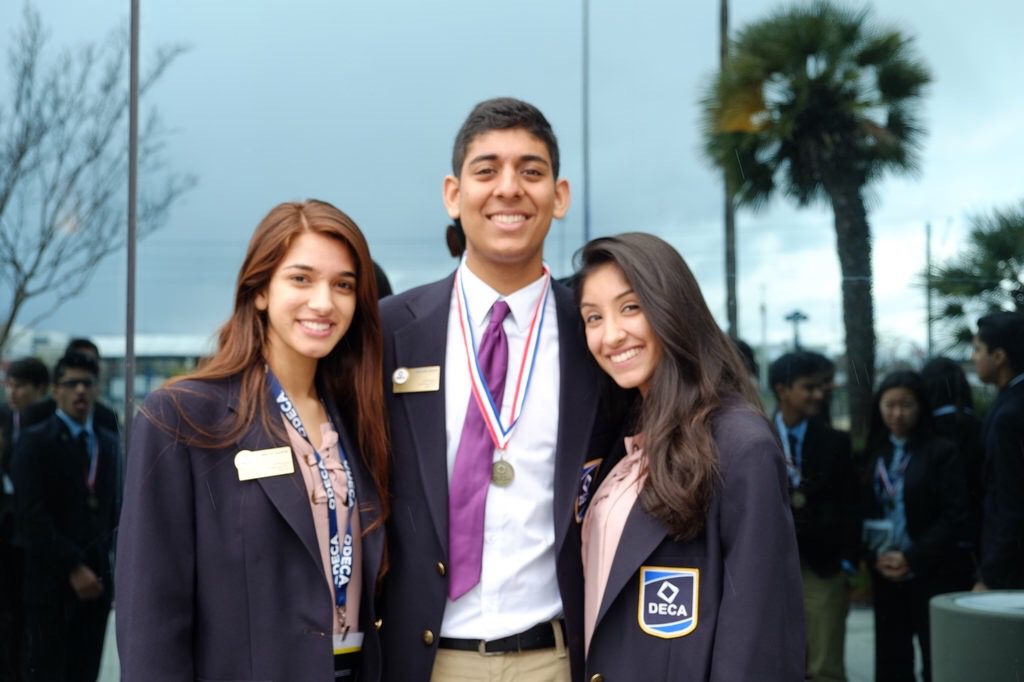 The soreness, the aching of the muscles, and the sweat pouring down your face. These moments of pain are the signs that you endured a strong workout at the gym. This past year, I've adopted the same mentality with the things I want to accomplish – if I feel uncomfortable, I know I am stepping out of my comfort zone and "working out" myself to become the best version of myself.
Growing up in the Bay Area, I've been surrounded by tech from the moment I was born. It was definitely something I did not love at first at all, and I mostly attribute that to fact that I was simply not willing to feel the pain or uncomfortableness that entering a completely new skillset requires.
Exploring the amazingly enormous field of tech felt a lot like a baby struggling to walk. I stumbled a lot along the way – and I still am – but it's with each stumble that I have discovered something new that has enticed me even more.
Throughout high school, I was extremely involved with the business club at my school. Although I never pictured myself as entering the business field, over time, it became something I really enjoyed and is still something I attribute to as one of my biggest influencers. By this time, my interest in computer science was also growing and I had a lot of trouble seeing how I could make the two fit together. Business to me was a place where I could let my creativity flow, talk to people, and make meaningful connections. On the other hand, coding felt more like a brain exercise, where I was left with my own thoughts to create something beautiful out of nothing.
My judgements about two growing interests were shrouded with an incredible amount of false assumptions. I spent months feeling that I only had to choose one and that to be successful meant to excel in only one thing. Entering college, I pushed my business interests to the back seat and went in giving computer science my full attention.
Despite feeling like something was lacking, I found an immense love for my technical classes and found my self feeling like I belonged in the tech community. It wasn't until my second semester when I joined a corporate relations team for my school's SWE chapter, where I rekindled my love for meeting new people and expressing my creativity and ideas through stories. Through the support of this team, I was able to take a trip to the heart of San Francisco and meet the CEO, Steve Chew, of the startup Swurv, where he sat down and gave me some amazing insights on product management, a career that bridges the connection between engineering, business and design. Hearing about this career path and discovering its ins and outs still makes me feel like a greedy child in a candy story – always hungry for more. I know this is only the start of my journey in piecing together my interests, but I am definitely ready to tackle it with an open mindset and an excitement that can keep my hunger alive.
After going through much uncertainty and feeling unconfident, I finally feel like I have found a small sense of clarity in what I want to do in the computer science world. It was definitely not a journey that is seamless and I am completely aware of the hundreds of hurdles in my way. As long as I feel the burn and pain at the end of my "workout," everything will come together in probably the most unexpected and surprising ways. And what's a good story without the surprises and twists?
Nikita Ashok, 2018 RTC Fellow
Rewriting the Code – Empowering College Women in Tech