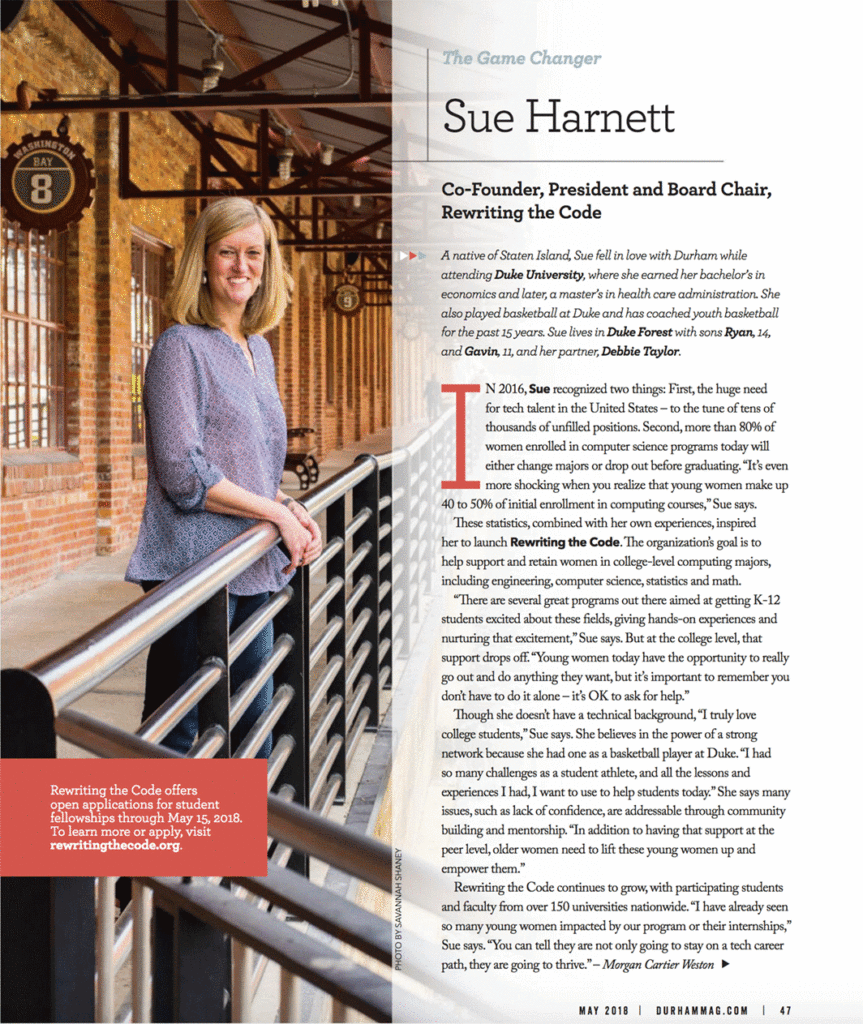 Our own Sue Harnett, one of the co-founder's of Rewriting the Code, was recently featured in the 6th annual women's issue of Durham Magazine as one of their 2018 Women of Achievement.
Upon being asked to be in the article, Sue was excited at the opportunity to share her work with Rewriting the Code with an audience that might not have heard of it. She is constantly advocating for women in technology, and this is one more chance to help people gain an understanding of what we do and why.
You can read the article about Sue and Rewriting the Code, as well as learn about the rest of the amazing women featured in the issue, at the following link (you'll find Sue on p.47):
https://issuu.com/shannonmedia/docs/dmm_2018
Congratulations, Sue!
#gamechanger