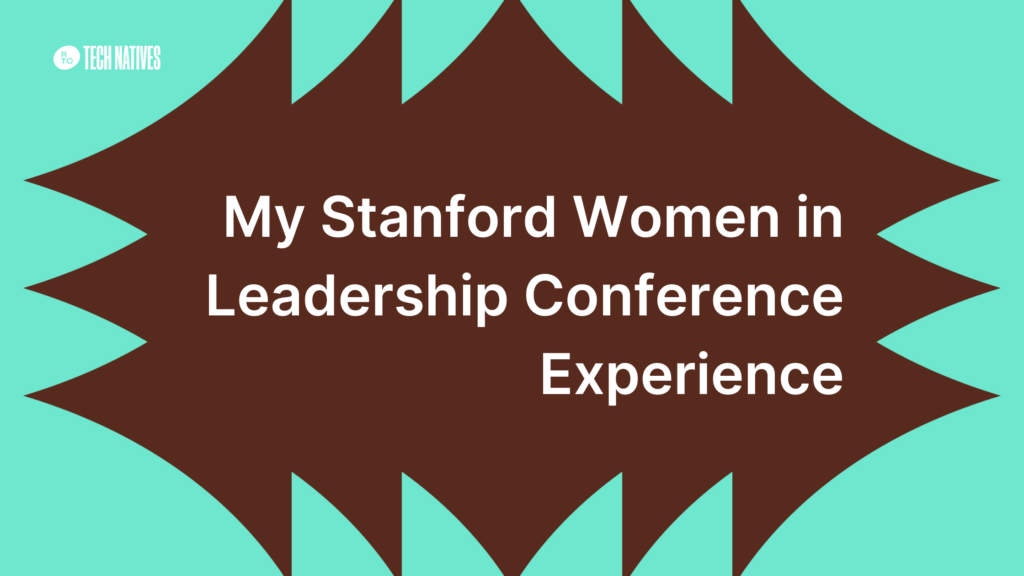 Written by RTC Tech Native member Isabella Werner, Arizona State University Class of 2023.
Recently, I participated in the Women in Leadership Conference sponsored by Stanford University's MBA Admissions Office and the Stanford School of Business. This incredible experience allowed me to meet high-achieving women from across the globe, including from Peru, Singapore, and various places throughout the United States. You might be wondering why I am talking about an MBA experience and not a Computer Science experience. Well, that's a great question, and one I am still pursuing answers to myself.
Contemplating Future Career Paths
As I near the end of my undergraduate experience at Arizona State University, I have more closely contemplated my future. My original focus has long leaned toward securing a full-time position in the tech industry, perhaps in cybersecurity. After all, my major is Computer Systems Engineering, and I've secured a great internship with American Express. However, I recently became curious about pursuing an MBA as a pathway towards a career in the tech industry, but with a multifaceted approach. Therefore, I subscribed to various newsletters for MBA programs of interest just to see what I would find.

When I learned about Stanford's Women in Leadership Conference, I was excited to visit Stanford and their Graduate School of Business. The conference agenda demonstrated a clear intention of providing value to attendees regardless of whether or not they choose to apply to Stanford's MBA program. Therefore, I signed up for the program because I know that immersing myself in an environment with other like-minded women would further inspire me to follow through and apply to the program if I enjoyed the experience. I know myself a little too well, and discovering ways to limit any tendency to procrastinate on tasks I am passionate about is important. For me, this program checked all my interests: community-oriented, women-centered, no commitments, and leadership-based.
Valuing Community Engagement and Personal Excellence

As a Native American student and a woman in tech, I am used to being the "only" in whatever room I find myself in. Although I have gotten used to this feeling, I still seek out opportunities to be in a community with women like me, who also know what it's like to feel marginalized. Further, as a Navajo woman, I am strongly connected to the importance of community. Navajo culture is matrilineal, which has influenced my personal goals by looking to the main role model in my life, my mother. At a young age, I learned to appreciate my education and to expand beyond limits by holding myself to high standards. This desire for community and personal excellence was easily found at Stanford's Women in Leadership Conference and has also been found throughout my experience as a member of Rewriting the Code. I have been so empowered by being surrounded by like-minded women who also strive to make a difference in the world. The fact that Rewriting the Code also has a community for Native and Indigenous women called Tech Natives makes my experience even more special!

In addition to finding community at the conference, I participated in interactive workshops, attended informative panel discussions, and engaged in professional development, such as behavioral interviews. One of my favorite learning experiences was a workshop on initiating and receiving constructive feedback. This session was impactful because it reminded me how feedback is critical for any individual and team to succeed.
Navigating Future Academic Paths

My personal interest in exploring an MBA after my Bachelor's degree in Computer Systems Engineering is driven by my desire for an interdisciplinary perspective. I see value in advancing technology by holistically integrating business and technology. In the end, whether I decide to pursue an MBA or stick with a CS graduate degree, this experience allowed me to embrace several introspective opportunities to reflect on my internal motivations for exploring an MBA. I gained clarity about my future intentions that will shape my decisions moving forward, and most importantly, I was reminded how important it is for me to be in a community with other women committed to changing the world. Stay tuned to see what I decide!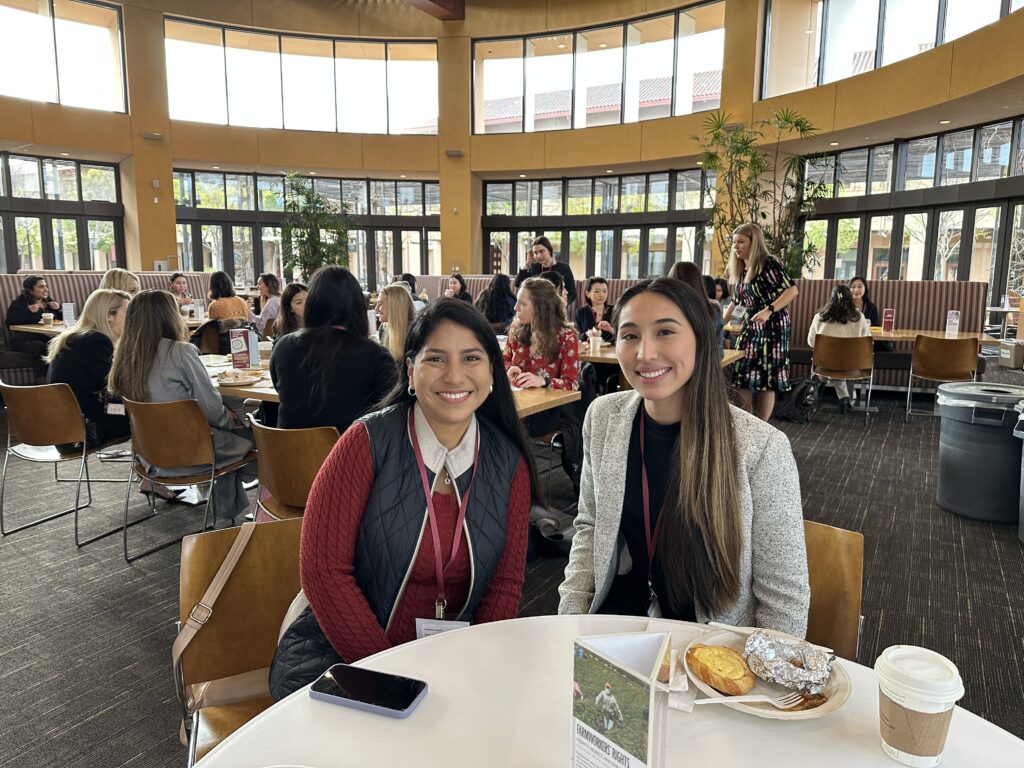 Stay connected with RTC through Instagram, Facebook, and LinkedIn, or join our community of 18,000+ women in tech at teamRTC.org.