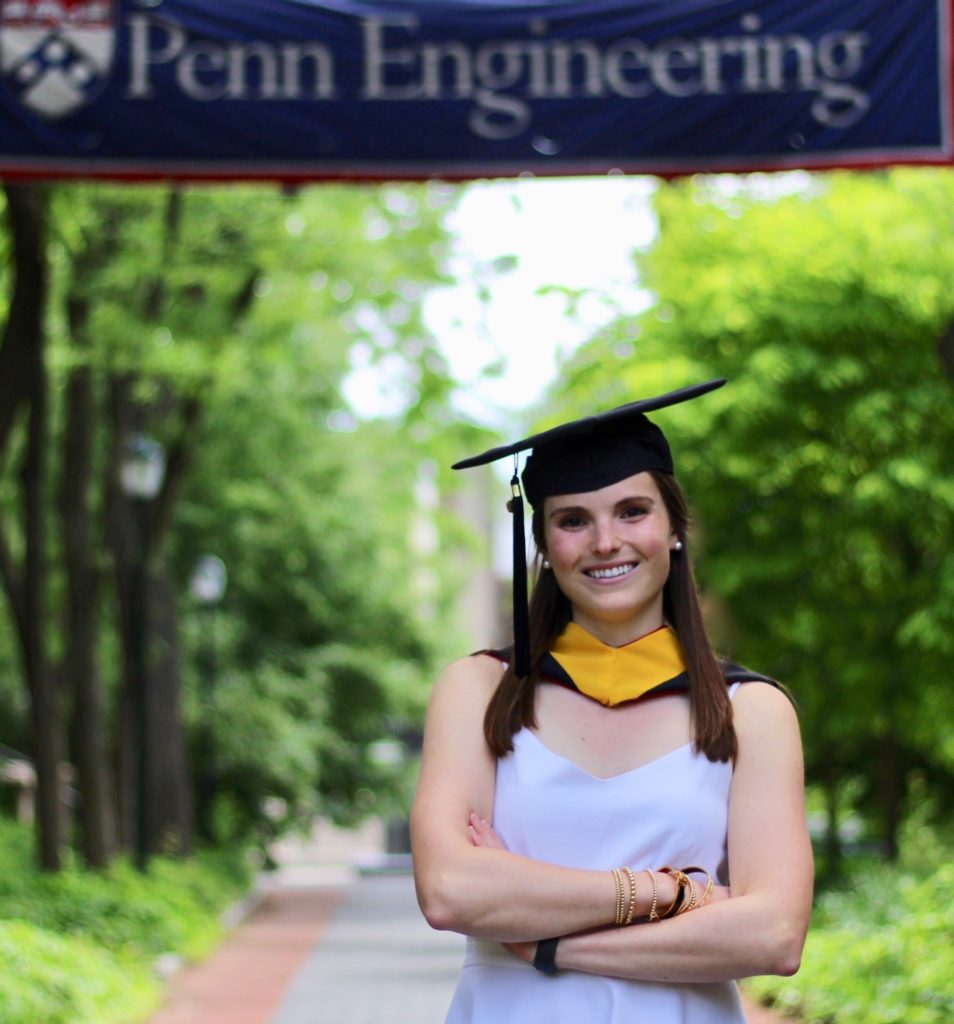 written by Alexa Murray, UPenn Class of 2020 and RTC Fellow
What first drew me to Goldman Sachs was the reputation of the firm and the quality of its people. Everyone I met, regardless of position, was passionate about their work. It appeared to me that Goldman attracted outstanding talent who chose the firm because the breadth of opportunity would enable them to fulfill their potential.
I have been fortunate enough to spend two summers at GS and will be returning for full time work in July. Each experience has been unique and shown me the myriad of opportunities available within Goldman Sachs Engineering.
Internship #1 – Summer 2018
I spent my first summer at GS in the Jersey City office working on a business analysis team that managed technology spend tracking and chargeback. Essentially, they recorded how much each business division was spending on their technology resources, specifically cloud server capacity, and whether this aligned with their quarterly budget projections. There is a myriad of different server products one can purchase from each provider. Accurate understanding and prediction of a business division's compute capacity needs can save or cost the firm large sums.
Our team worked closely with senior technology leadership. My direct manager had almost weekly meetings with Goldman's Chief Technology Officer. Our work had a direct impact on the firm. In this role, I was able to leverage my technical background to understand the problem we were tackling and translate it into language nontechnical people could understand too. We worked as liaisons between engineers and businesspeople to ensure everyone had the best tools to do their jobs effectively.
Internship #2 – Summer 2019
In my second summer at GS, I took on a more explicit software development role. Our team sat in the New York City office within the sales and trading division, specifically FICC (fixed income, currencies, and commodities). We managed the FICC Orderbook, an application that traders use to log client orders. We were in the process of migrating this product onto Marquee, Goldman's flagship digital risk platform. This involved redirecting data feeds and recreating functionalities. The migration also provided an opportunity to redesign the UI to ensure it accurately supported user workflow. I got to work with Marquee designers and go up onto the trading floor to talk to salespeople and walk them through a wireframe. I was able to learn about the business while also expanding my skills as a developer beyond coding.
Mentorship has also been an integral part of my experience at GS. Each intern is automatically paired with a buddy, who themselves was an intern at some point. Buddies serve as both technical and social guides for interns navigating their projects and the corporate environment. In addition, interns have the opportunity to join Goldman's affinity groups. These groups also connect interns with mentors, who serve as an additional resource for advice and support. Outside of explicit mentorship programs, Goldman's flattened structure facilitates informal mentorship as well.
Full Time Work – July 2020
For my return for full-time work, I will be starting as a Product Manager in the Marquee division. In this role, I will be able to work between many different groups including engineers, designers, and business stakeholders to create and deliver quality digital products on the Marquee platform.
While I have already had three different experiences at GS, they do not even begin to cover the breadth of opportunities available at the firm. I chose relatively business-facing roles, since I am interested in the markets. However, there are also lots of roles that focus entirely on the technology. Conversely, there are roles that are even more business-facing. Most of these are strat roles, which involve running statistical simulations and models to aid in decision-making. Some teams focus on high-stakes projects with quick turnaround times, while others are involved in more long-term strategies. Each team works slightly differently, meaning that, at Goldman Sachs, there is a strong chance that there is a team for you.