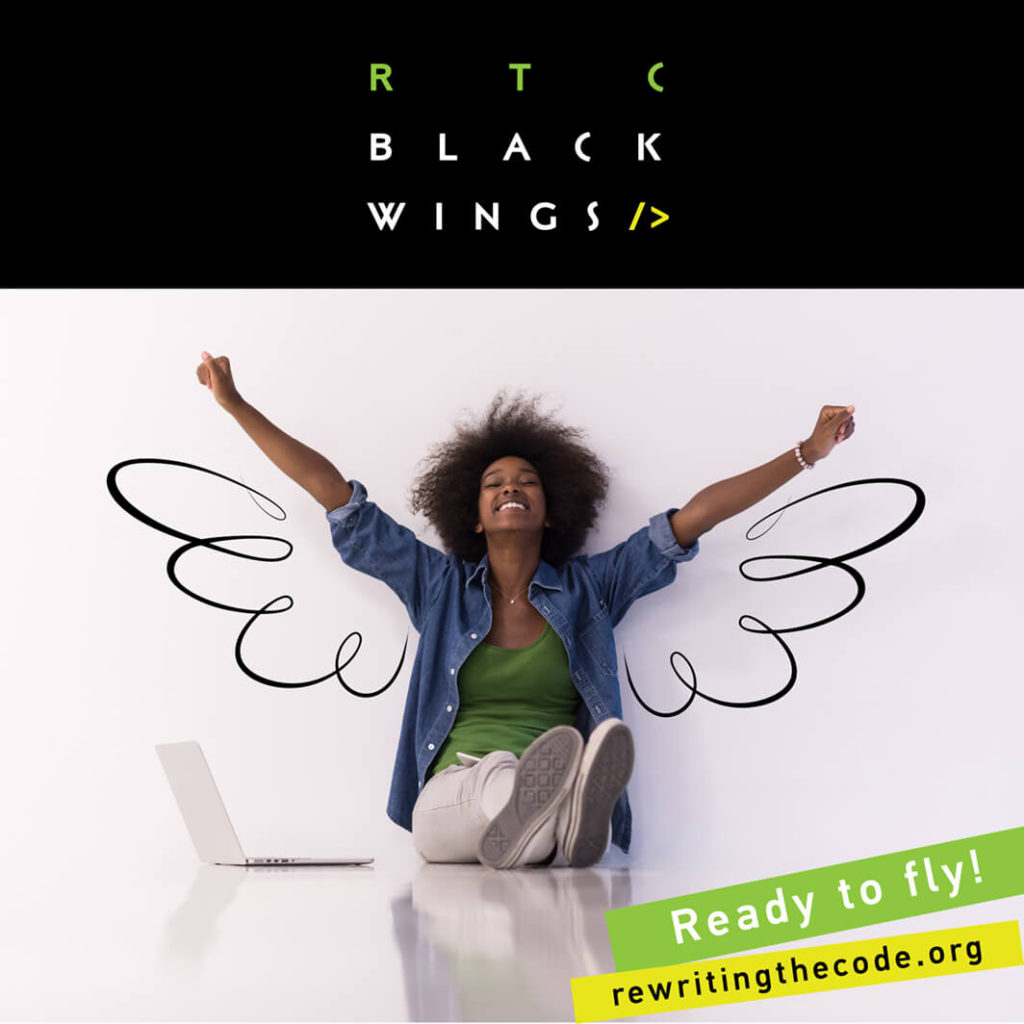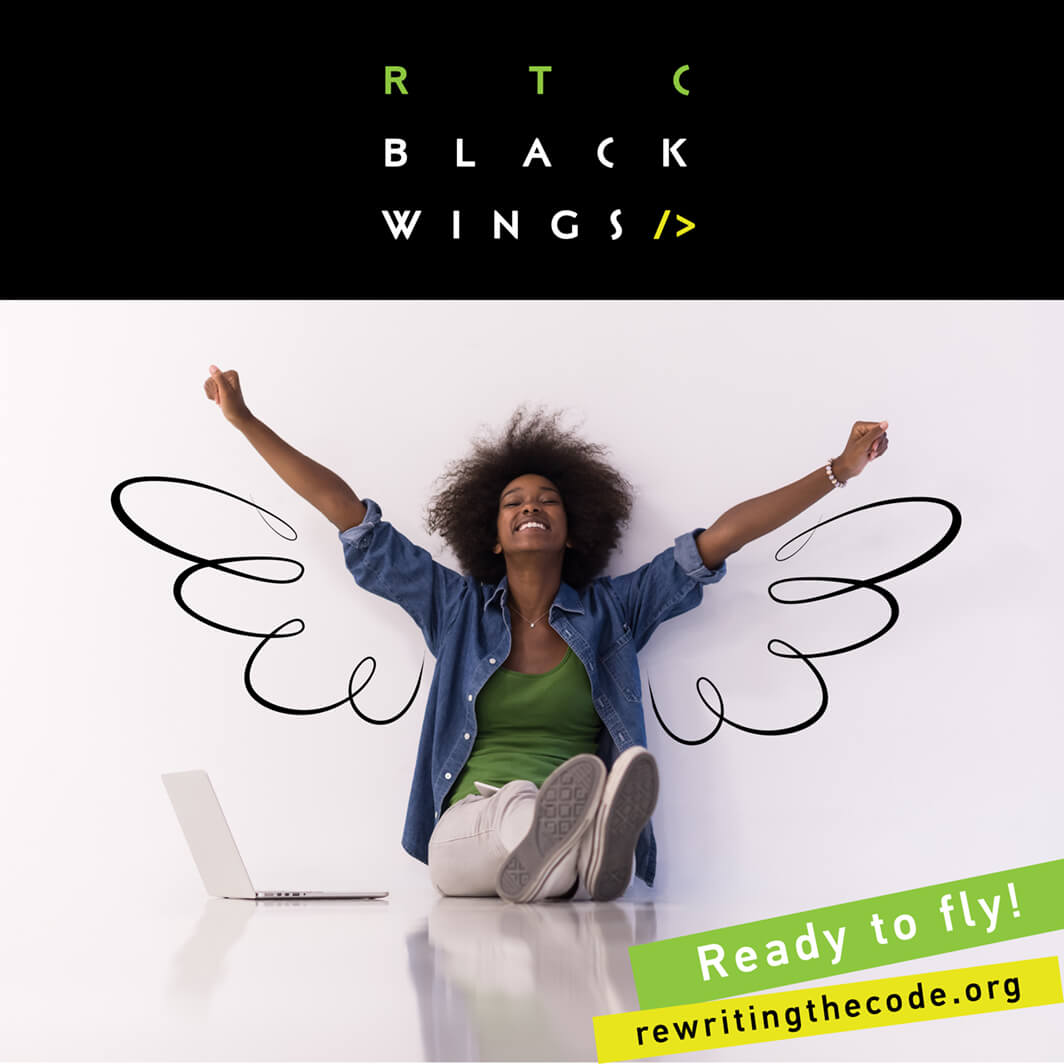 Durham, NC – September 20, 2019
For immediate release: Race adds a layer of complexity for students, and can be a barrier for many pursuing tech as a career. Though Black women represent a growing cohort in the tech industry, they are less likely than other groups to see themselves in tech-related discussions. Their stories are often limited to diversity-specific panels, with little to no representation elsewhere.
Rewriting the Code is taking steps to foster a sense of inclusion and belonging for Black women in tech through the Black Wings initiative. Ingride Ngaku, one of five Rewriting the Code Fellows spearheading the effort, describes her reasoning: "I wanted to tell the real story, and not a single story of Black female fellows. The tech world comes with a variety of challenges. If one of us can do it, we all can through the spirit of friendship and self-growth."
The goal of this student-led effort is to engage the perspectives of Black women in tech in a way that acknowledges the unique experiences they encounter on a daily basis.
"[We want to] gain exposure to strong Black women in tech…to help navigate through corporate America, while leveraging allies…[and encouraging] systematic changes to allow more inclusivity in the workplace." [Yan Lawrence, Rewriting the Code Fellow & Black Wings founding member]
The students believe that establishing this community can have a breakthrough impact, and it takes us one step closer to the overall goal of fighting barriers of discrimination for women in tech.
"Black Wings is unique because [you can] be your true self with your fellow sisters, sharing experiences and passing on knowledge to help build each other up." [Paula Wambui, Rewriting the Code Fellow & Black Wings founding member]
In support of these students, Rewriting the Code is planning additions to already strong programming and events that are specifically inclusive to Black mentors and community members.
"My hope is that RTC Black Wings will be a source of encouragement…and a space to express our needs as an underrepresented community in tech." [Destiny Nwafor, Rewriting the Code Fellow & Black Wings founding member]
The students are excited to see what comes next. According to Marissa Jenkins, Rewriting the Code Fellow and founding member of Black Wings, "[The group] will create a safe space to acknowledge how out of place I sometimes feel in tech, while also reaffirming my abilities and providing support in a personalized way!"
About Rewriting the Code: Rewriting the Code is a 501(c)(3) nonprofit organization that has developed a community of exceptional college women with a passion for technology. RTC empowers women to become the next generation of engineers and tech leaders by providing community, industry education, professional and personal development, and hands-on experience though partnership with companies across North America.