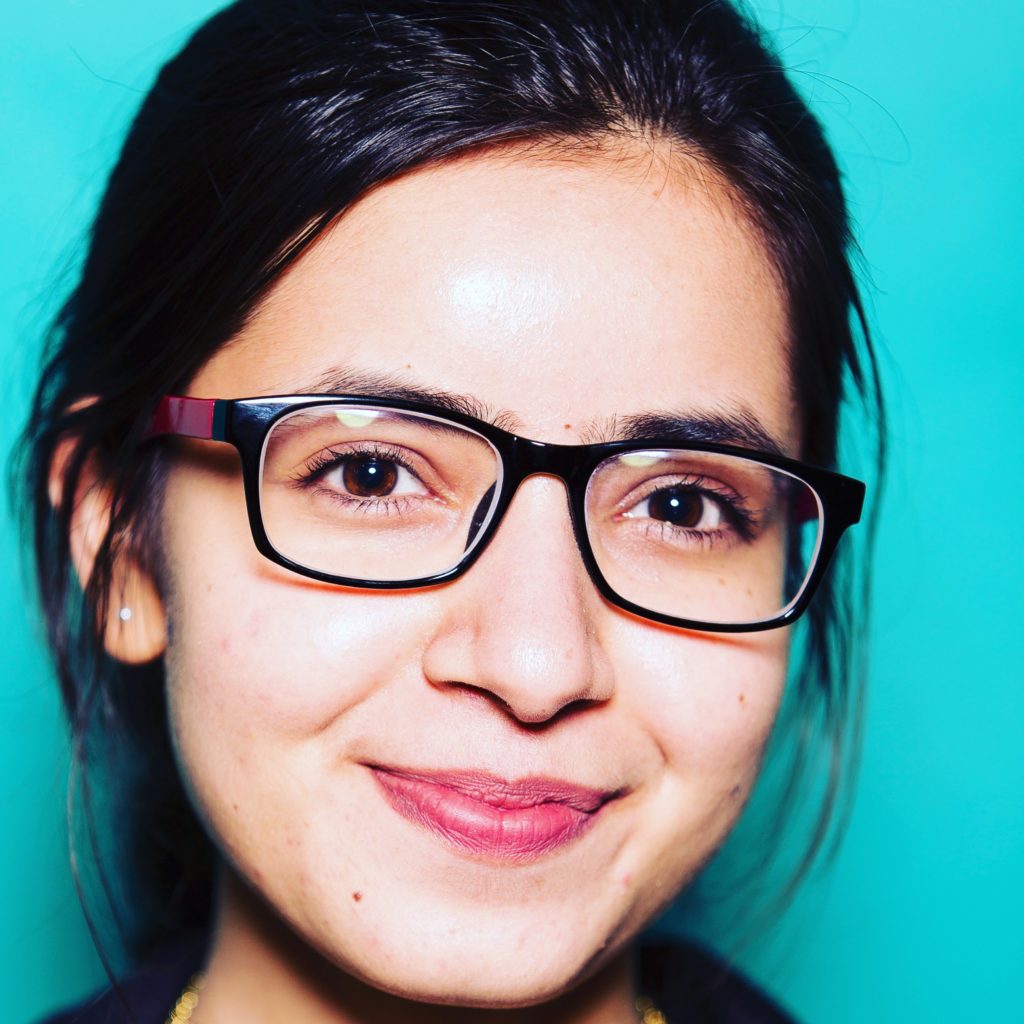 I am a senior undergraduate student studying Computer Systems Technology in New York. I come from a country where professions like doctors and civil engineers are considered respectable and anything else does not quite fit right on top of the stack titled "Top Occupations". As a result, I grew up thinking I had to be a doctor. As I moved up the ladder of schooling and was introduced to the world of Computer Science, I was beyond excited to learn that I could print  a triangle like structure using a bunch of asterisks and loops and see what I created in seconds on the screen. I was in the eighth grade then, and I became really good at programming simple things, except it wasn't clear to me what importance it held. I would be the first one to finish coding exercises and scored highest in my computer classes.
I moved on to the eleventh grade and in Nepal, you mostly have the option of choosing between majoring in either Biology or Physics. There are other options but they are not quite as popular or preferred. I chose Biology and also had to take courses like English, Chemistry, Physics,  Math and Nepali. I went to my  country's top high school and I was surrounded by some very smart people. I scored much  better in English than in the sciences and it was not very clear to me as to why that was the case. For two years, I thought I was not working hard enough or studying like the top students did. There was one thing that I did not realize and it was the fact that I was not studying something I really liked and had interest in.
The options were limited and so were my dreams. After high school, I spent another six months or so, prepping for entrance exams to break into medicine. At this point I realized I needed to pursue another dream, which all I knew, was anything but medicine. I was also going through a tough time in my life health wise and had to undergo certain surgeries. I finally decided to move to the U.S.A to begin my undergraduate studies and arrived here. I took one CS class and really liked it, but I was still indecisive about my major. I transferred to Citytech and pursued my Bachelor's Degree in Computer Systems Technology.
I have thoroughly enjoyed my major so far, but I would be lying if I said I did not face any challenges in this journey. I have been in classes where at times, I felt as though my professor did not take me seriously because of either my gender or my appearance or my classmates treated me as if I would be the "know-nothing person" in class. However, I did not let that discourage me, and did extremely well in most of my classes. I did feel out of place at times as there were not as many women as I expected initially. I focused on one thing and one thing only and that was proving my capabilities to myself and improving each time I experienced a setback. I conducted research along with my Math Professor who was very encouraging,  and I presented our work at the MAA MathFest 2017.
I also participated in CUNYCodes, a software development program and founded and developed a mentorship web application with a team of five amazing strangers who later became my friends. I attended Hackathons and even won a prize at sheHacksBoston for my team's project that aims to help victims fight domestic violence. I realized that I enjoyed coding, but I enjoyed expressing my thoughts in words even more. This is why I took an initiative to start writing again.
I say "again", because as a little kid, I would always make it a priority to write in my personal diary, read novels, fiction and non-fiction, but with age, I lost the kid in me. I want everyone reading this to remember that you do not have to treat life as a planned script, rather, treat it as your first side project, a crucial one, make edits to it as you grow, make commitments to remind yourself what you intended to do, and believe that the end result will be an accumulated outcome of what you put in and the circumstances that surround you. I also want to remind you that if you consider to be involved in tech, there is not just a single path that you need to follow and there are multiple supportive communities like Rewriting The Code, that are here to help you. Explore, try different things, ask for help and stick to what you think you are good at for as long as your next venture does not appeal to you. Good luck!
– Shrijana Ghimire, 2018 RTC Fellow
Rewriting the Code—Empowering College Women in Tech