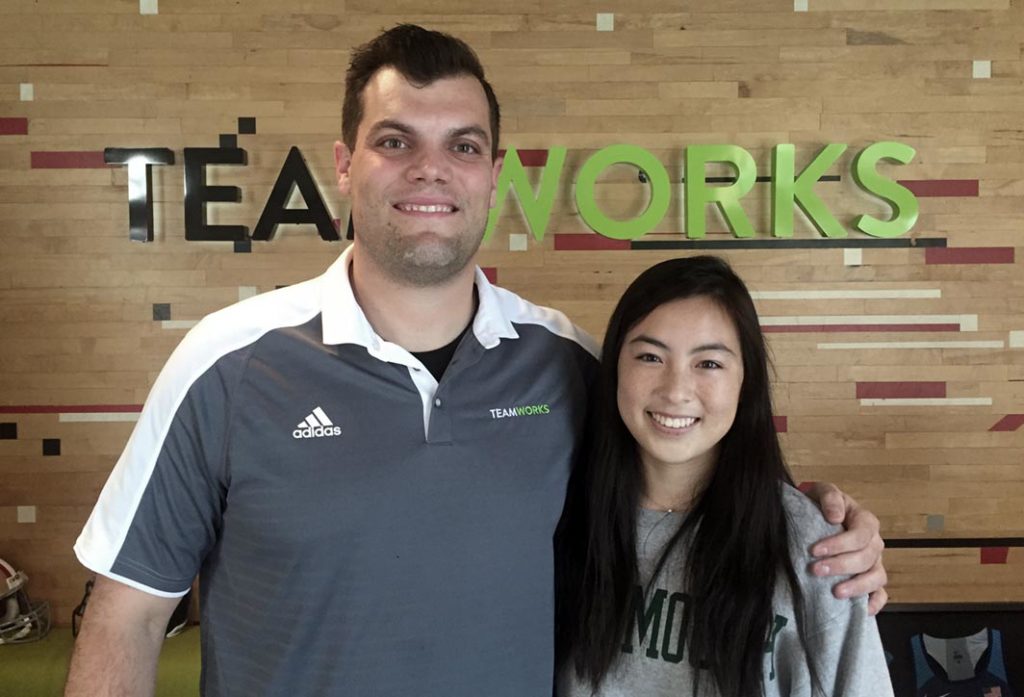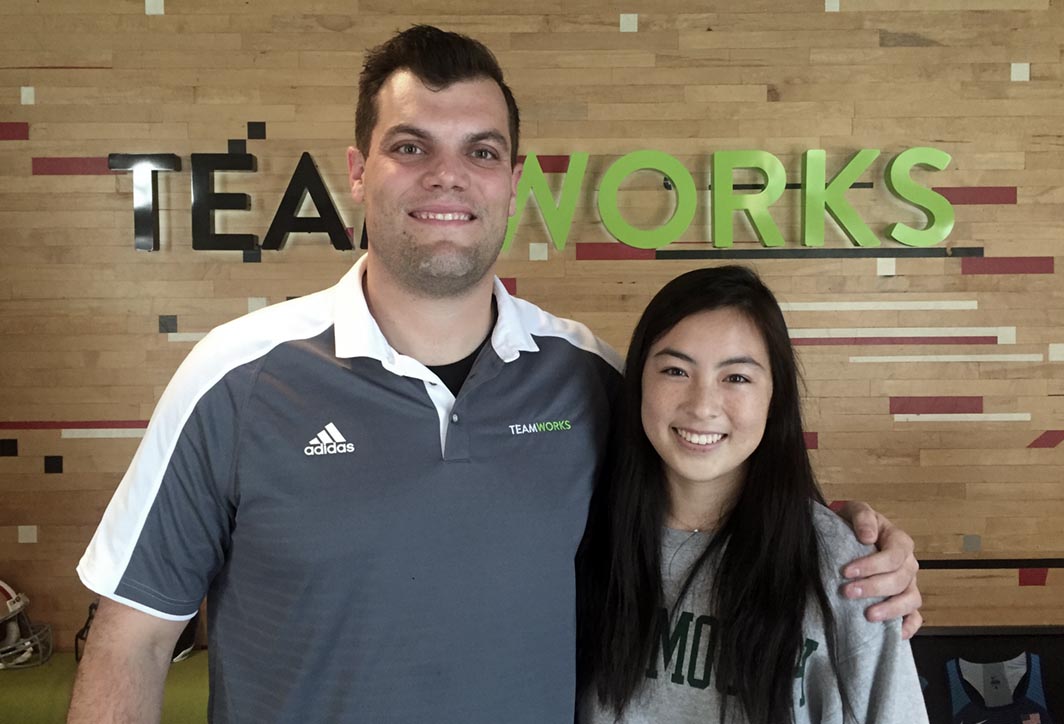 Former Duke Football Player & Tech Company Founder Recruits Dartmouth Tennis & Computer Science Woman to Durham for Summer Internship
By Sue Harnett, Co-Founder & President, Rewriting the Code
In the winter of 2017, I reached out to Teamworks CEO & Founder and former Duke football player Zach Maurides. Zach and I are part of the family of Duke student-athlete alumni, as well as entrepreneurs who decided to make Durham their home following graduation.
I recently founded a non-profit company, Rewriting the Code, with another Duke alum, Kimberly Jenkins, with the mission of recruiting, retaining and advancing college women in tech. Kimberly and I hoped to act as change agents for talented female computer science and engineering undergraduates who were dropping out of their majors. Despite a 50/50 gender balance in computer science introductory courses, only 18% of the computer science graduates are women. Something was wrong, and we were determined to do something about it.
A pilot program with a small cohort of female computer science & engineering students at Duke in the summer of 2016 demonstrated that the opportunity to develop applied technical skills through summer internships with tech companies inspired retention with these students. The internships, coupled with coaching, networking, community building, and exposure to strong female and male tech leaders, provided role models, inspiration and the desire to pursue future careers as women in tech.
I shared Rewriting the Code's work and vision with Zach, who reflected on the composition of his own tech team at Teamworks. "When recruiting talent to fill open tech positions at Teamworks, we often see the gender imbalance that Rewriting the Code is on a mission to rectify. The opportunity to recruit from such a strong pipeline of female tech talent and at the same time provide a great internship experience to a student with such high potential was a no-brainer."
I shared that we had a talented pool of 100+ women from some of the best universities across the country, and in that pool we happen to have several women who played Division I sports. I can still remember the smile on Zach's face when he realized what an exciting opportunity it would be to have a female student-athlete aspiring to be a professional coder join his sport-centric tech business.
Enter Allison Chuang. Allison is a rising junior at Dartmouth College who competes on the varsity tennis team and is majoring in computer science. Allison's application and resume stood out during the application process, as did her interest in possibly combining her love of tennis and tech. Allison and I had a call on a rainy night while I waited for my son to finish basketball practice – I will never forget it. I described Zach's background as a former Duke student-athlete and incredible company to Allison who got more and more excited. When I shared that it was headquartered in downtown Durham, there was a moment of silence. "I am from Berkeley, California, and go to school in New Hampshire. I have never even been to North Carolina."
Allison agreed to interview with Teamworks and take a tour of the headquarters in Downtown Durham. It wasn't long after that Allison accepted the internship, connected with another Rewriting the Code Fellow from Johns Hopkins who would also be interning in Durham with whom she sublet a house, and never looked back. "I was extremely nervous at the time about coming to a brand new place, but being in Durham and working for Teamworks has been one of the most rewarding experiences for me. I really enjoy the energy that Teamworks brings and can see all the values I've learned from sports, such as hard work and commitment, being practiced here in the workplace. I've learned so much from working with the Teamworks software engineers who have been kind enough to mentor me and I love interning for a smaller company because I get the chance to try different things that interest me and develop portions of the app that will eventually be used in production. It has been such a cool opportunity to be able to see my work as an intern making a large impact for both the company and all the organizations that use the Teamworks platform."
"Coming to Durham has also allowed me to become an integrated member of the Rewriting the Code hub in the Raleigh Durham area. Getting to know the other women in Rewriting the Code has been so much fun and hearing each of their stories inspires me every day to keep moving forward in tech. I have found a community here that will be with me for the rest of my life and I cannot wait to see what kind of impact these women will make on the world in the near future.
Tech leaders like Zach Maurides have an important role to play in providing female software engineers opportunities. "Teamworks benefited from having Allison intern with us just as much as she gained from the experience. We would love to have her back next summer and will hopefully be seeing more applications from Rewriting the Code, as well. If they share the passion that Allison and I have for sports, even better."