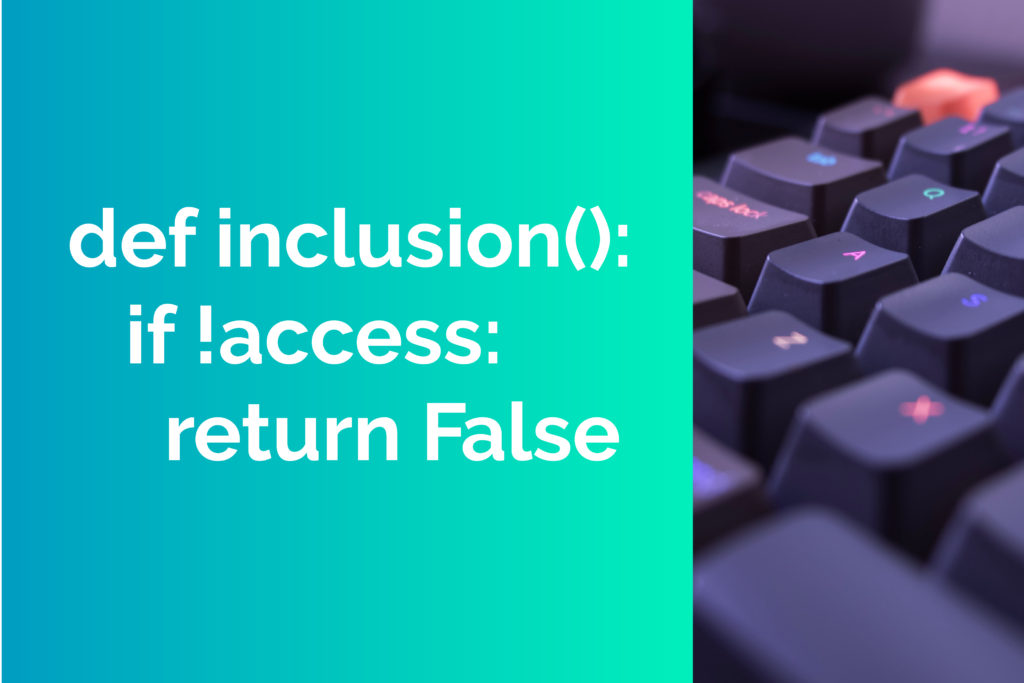 by RTC member Amina Kobenova
Hundreds of hours of interview prep, dozens of interviews, and, finally, getting that email from your recruiter – only to read "We regret to inform you…"
Haven't we all been there? I know I have. Probably more times than I would like. But, hey, isn't failure a part of the process, too?
When I was a sophomore at NYU, my friend introduced me to the Rewriting the Code community. While rejection letters didn't magically stop appearing in my mail after joining RTC, I discovered strength and resilience that can come with getting those letters. I wasn't going through this alone – thousands of college women and aspiring women in technology were facing similar challenges when landing career opportunities.
Furthermore, out of that thousand, a few women were sharing my own experience of navigating a career in tech as a person with a disability. I grew up with a speech condition that affects the way I talk in everyday life – including work. Therefore, asking for interview and job accommodations is a necessity to my success as a student, intern, and a future employee.
In November 2020, RTC hosted a panel in collaboration with Goldman Sachs with women alumni who shared their experience interning and working as engineering analysts. I – along with other few participants – joined the event and carefully listened for all the tips and opportunities with the firm.
This was how I got in touch with my recruiter at the time, who encouraged me to apply for the upcoming Possibilities Summit that Goldman was hosting in early 2021. Fast-forward a few months, I got an email which started with, "Congratulations!". I had been selected to be a part of the Diverse Abilities track of the 2021 Goldman Sachs Possibilities Summit!
After an exciting month of learning more about Goldman Sachs, my candidacy got shortlisted for interviewing with the firm. While conquering technical interviews is a whole different topic, I must mention that I got immense support from the RTC women on preparing for technical interviews and asking for accommodations. In November 2021, I signed the summer internship offer with Goldman Sachs – exactly a year after my initial connection to the firm thanks to this community!
This summer I will be collaborating with RTC to share more resources, tips, and information on navigating tech for students with disabilities. If you are interested in learning about a particular aspect of interviewing, asking for accommodations, or workspace accessibility – please feel free to reach out and I will make sure to cover this in the next post.