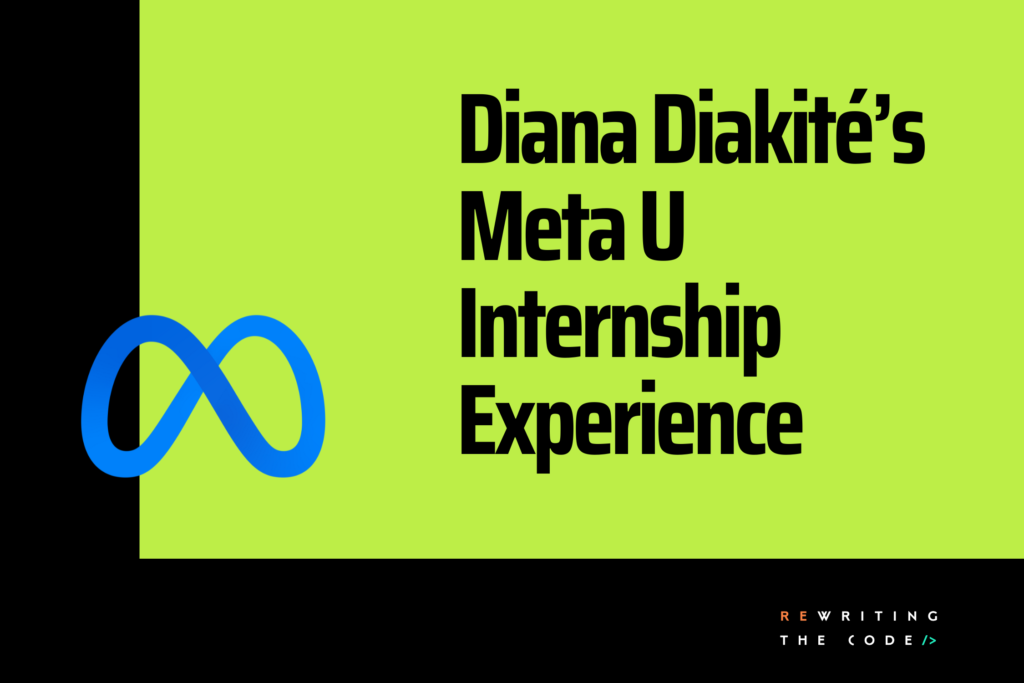 Intro
Have you ever had those moments where while there's a lot going on at once you are also figuring out what exactly is going on?? Week #1 at any internship, job, or adventure is always filled with a lot! Nonetheless, despite all the emotions and moving parts I had a great first week at my internship at Meta. I'm Diana and this summer I am a Meta University Product Design Intern on the Business Integrity: Authenticity team at Meta in Seattle! This is a 10-week internship beginning with a 2-week design camp that will introduce me to product design, designing at Meta, and eight weeks of working on an end-to-end project while being supported all throughout.
Day 0-5
I arrived in Seattle over the weekend and started my first week on Monday which just required us to pick up tech equipment at the office and return home to set up our devices. By Tuesday morning my laptop and work phone was ready to go and I was able to log into my internal Meta/Facebook email which felt kinda surreal. Week one consisted of onboarding, orientation, and a few welcome activities. I spent Tuesday morning attending orientation virtually which turned out better than I anticipated. It was an interactive session where we went over the company's mission, values, commitments, and logistics. I definitely left orientation feeling energized, inspired, and excited for what was to come! The most exciting part and what I was specifically looking forward to was Day 3. Every day was carefully planned and everything I needed to know logistically was available to me. Day 3 was the first day of design camp and the first day at the office. I picked up my badge in the morning which made it official-official! I met other Meta U PD interns in-person and virtually and also met my manager in person who is just as excited as I am for the next couple of weeks to turn me into a product designer! The remainder of my week consisted of design camp sessions around tools and fundamentals of design led by amazing and veteran designers on teams across the company. I spent time learning my way around the offices, working on onboarding items, enjoying the free food, and easing my way in.
Conclusion
There was a lot going on throughout the week. I was not sure what to anticipate as this is the first time since the pandemic summer internships have returned back in person. As I'm still getting adjusted to everything I am glad overall that though challenging, the first week went well. I felt welcomed by all employees and interns I met from around the world. So far Seattle is a little different as a city from what I'm used to living in NYC but I'm looking forward to meeting new people, exploring the city, and having a great internship. I experienced a range of emotions figuring out everything happening at once. Over time as I get accustomed to everything I know things will get easier. In a 'Thriving in Change' training I just completed, I was reminded that change is constant, and as we are navigating changes, we go through a range of feelings and it's important to take a moment and recognize them and develop resilience through self-compassion, not endurance.
Tips for future interns on your first week:
Prepare as much as you can beforehand: moving + housing, transportation, etc
Expect to transition out of your school routine to your new work routine.
(**Highly recommended)Begin an internship journal/doc where you note your thoughts and goals before starting then revisit each Friday to jot down weekly recaps of how your week went, a self-evaluation, and what you're looking forward to.
Your first few weeks will be an adjustment – it may feel like a lot but remember you've navigated similar changes before
Ask 100's of questions, get lost, be open, and have fun!