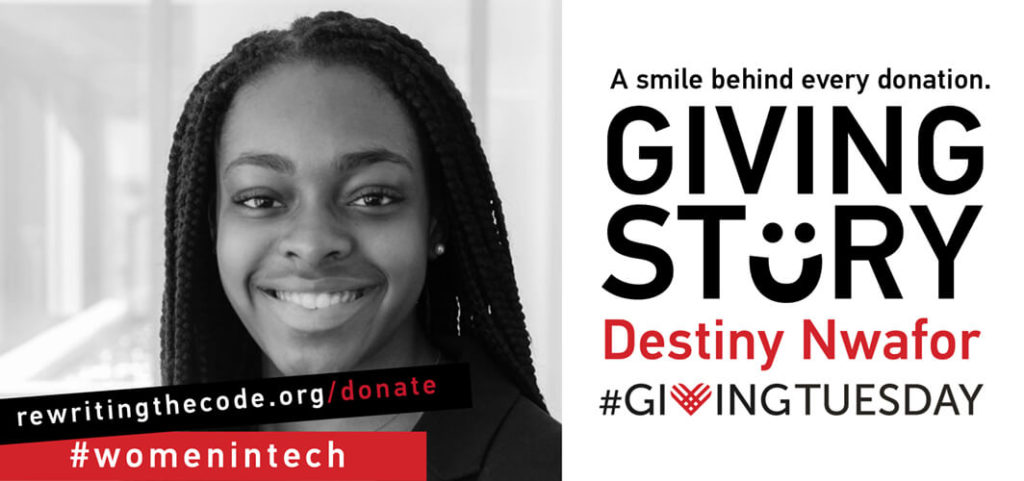 When you donate to Rewriting the Code, you help the women in our community gain access to the programs and experiences that will help them find their place in technology. On this #GivingTuesday, we bring you the thanks of some of the women in RTC to show you why there's a smile behind every donation:
"To the donors of Rewriting the Code: thank you. RTC has been more than I ever thought it would for me; it is an outlet, a network, a support system, and one of my greatest motivators to keep pushing for more women in STEM. Where RTC has made the biggest impact in my life is in the care, work, and thought put into catering to Black women in tech. RTC has shown, from its beginnings, that supporting the small numbers of Black women in tech is a core value, and that support is what helps drive me and give me hope that when I enter the workforce in just a couple of years, things will be different. So, I thank you and greatly appreciate your support."
– Destiny Nwafor
Help us put smiles on the faces of our community of college women in tech when you donate to Rewriting the Code on #GivingTuesday, or any day of the year.