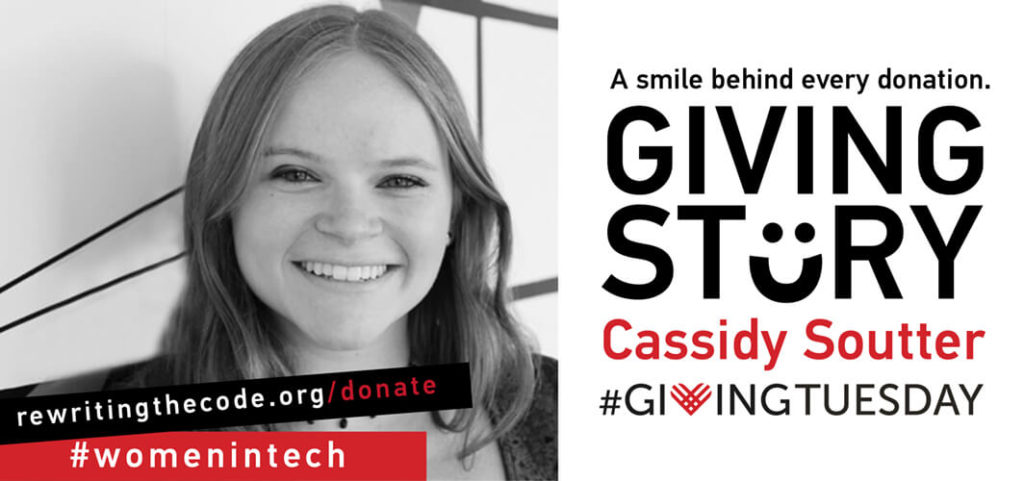 When you donate to Rewriting the Code, you help the women in our community gain access to the programs and experiences that will help them find their place in technology. In honor of #GivingTuesday, we bring you the thanks of some of the women in RTC to show you why there's a smile behind every donation:
"Starting college, I never imagined that I would be able to find my place in technology. Four years later, I'm finishing my degree and find myself looking back on the things that helped me get to this point of success in my career as a programmer. Rewriting the Code is one of the top influences on this list. Through generous donors like you, Rewriting the Code is able to surround young college women with community, opportunities, and confidence. Nothing this group does would be possible without people like you, who remember what it was like to be a young person trying to make dreams become reality. Thank you for your help in making this group what it is today."
– Cassidy Soutter
Help us put smiles on the faces of our community of college women in tech when you donate to Rewriting the Code on #GivingTuesday, or any day of the year.