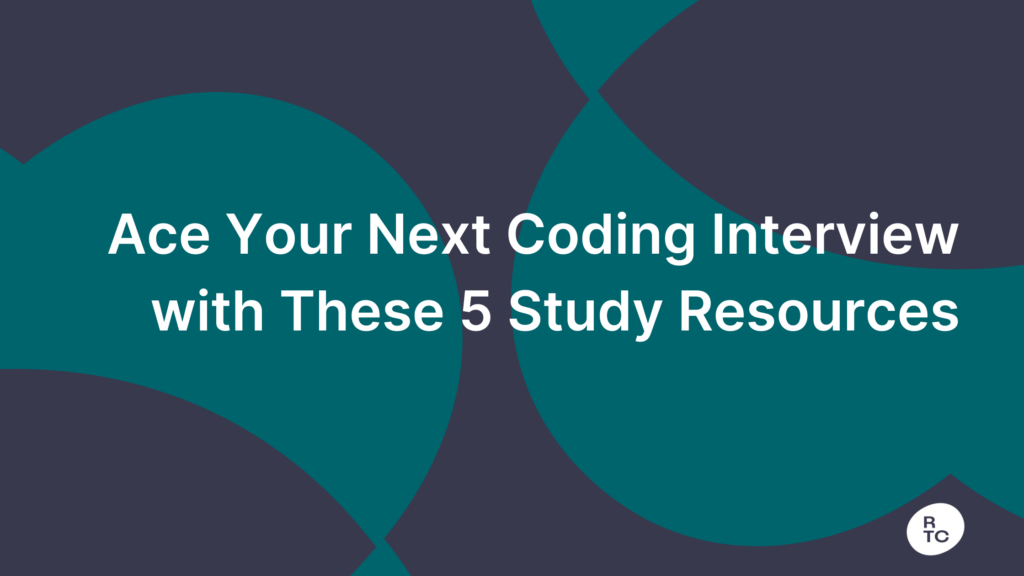 Written by Lucille Tasker, Director of Data & Technology at Rewriting the Code
Every year, coding interviews are the biggest challenge and stressor for students recruiting for internships and new grad jobs. According to Rewriting the Code's annual recruiting experience surveys, members feel more apprehensive about the technical interview than any other part of the recruiting cycle. Members also share that they wish they had spent more time preparing. With summer approaching and a new recruiting season immediately following, now is the perfect time to begin your practice!
The key is to start early and study diligently; accountability buddies are a great way to stay committed! We recommend connecting with other RTC members to work through problems this summer. You can use the #interview-prep channel in the RTC Slack Workspace (members can request their invite here) to connect with others who want to practice. If you are a current college woman studying tech and not yet a member of RTC, Join today and get connected to our awesome community!
To help point you to some awesome study resources, we've compiled a list of the top self-paced practice resources (and one really great structured program) submitted by community members!
Top Five Interview Prep Resources
Practicing your coding skills and interview techniques early and consistently is key to success in the recruiting process. With the help of these interview prep resources, you can improve your problem-solving skills, gain confidence, and feel more prepared for your next tech interview. And remember to take advantage of the power of community by connecting with other RTC members to study together and hold each other accountable. By investing time and effort in interview preparation, you'll be well on your way to landing your dream internship or job in the tech industry. So what are you waiting for? Start practicing now!
Stay connected with RTC through Instagram, Facebook, and LinkedIn, or join our community of 18,000+ women in tech at teamRTC.org.