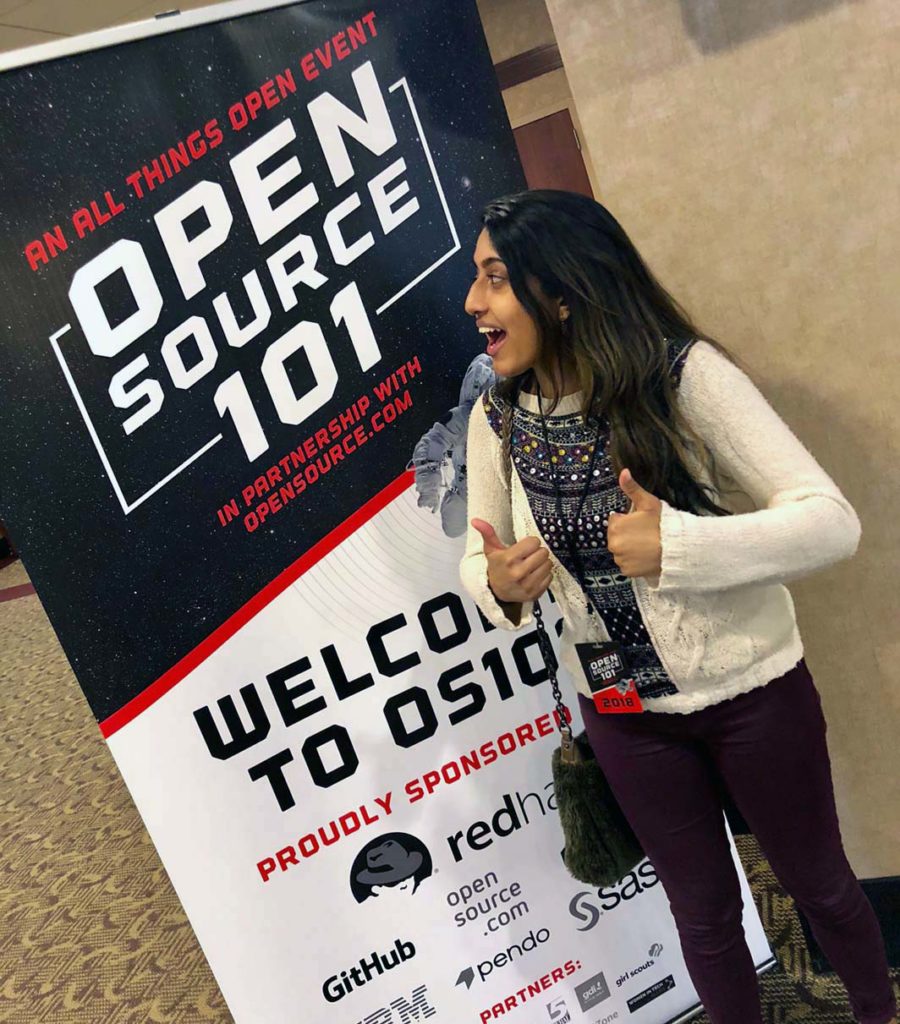 I recently had the pleasure of attending Open Source 101 at the McKimmon Conference and Training Center at North Carolina State University. Now, you might be asking, what exactly is open source? At the opening keynote, it was defined as software that literally anyone can contribute to! Here are 6 more things that I learned from this conference:
APACHE
The commonly used HTTP server, apache, was built and is currently maintained with open source software! The founder of apache actually gave a speech at the beginning of the conference, which was pretty cool!
HOW TO GET STARTED
You can get started in the open source community by getting your thoughts down, setting flexible goals, reminding yourself why you're doing this, and either by reaching out to people working on open source projects that you'd be a good fit for or creating one yourself.
TYPES OF PROGRAMMERS
One of the presenters talked about how there are two types of programmers: inventors and those who put together other people's code. Knowing what kind of programmer you are more like can help you find a better fit for an open source project.
BE CONSISTENT
Something that starts off as a passion project or a side project that you are completing at work can become your full-time job if you stick to it and regularly work on your project. This is the case for many people in the open source community.
OPEN SOURCE IN MEDICINE
One of the breakout sessions that I attended was about how artificial intelligence and open source software is being used to create a program that can read the brainwaves of patients suffering from locked-in syndrome, which is when your whole body is paralyzed, but your mind and brain are still fully functioning. The program interprets the patient's brainwaves to see if the he or she is too cold or hot or wants the lights turned on or off…etc. Technologies like these can tremendously improve the quality of life of someone suffering from this condition. This is also one of the many examples of how open source software can greatly benefit people in the medical industry
FEMALE TECH ORGANIZATIONS
I met women from a few of other females in tech groups like Women Who Code, ChickTech, and Girls Develop It! Definitely check and see if you can become involved with any of these organizations in your local community.
If you are now inspired to get into the open source community or simply want to learn more about it, feel free to check out opensource.org for more information or ways to become involved!
-Ruchi Jalavancha, 2018 RTC Fellow
Rewriting the Code-Empowering College Women in Tech