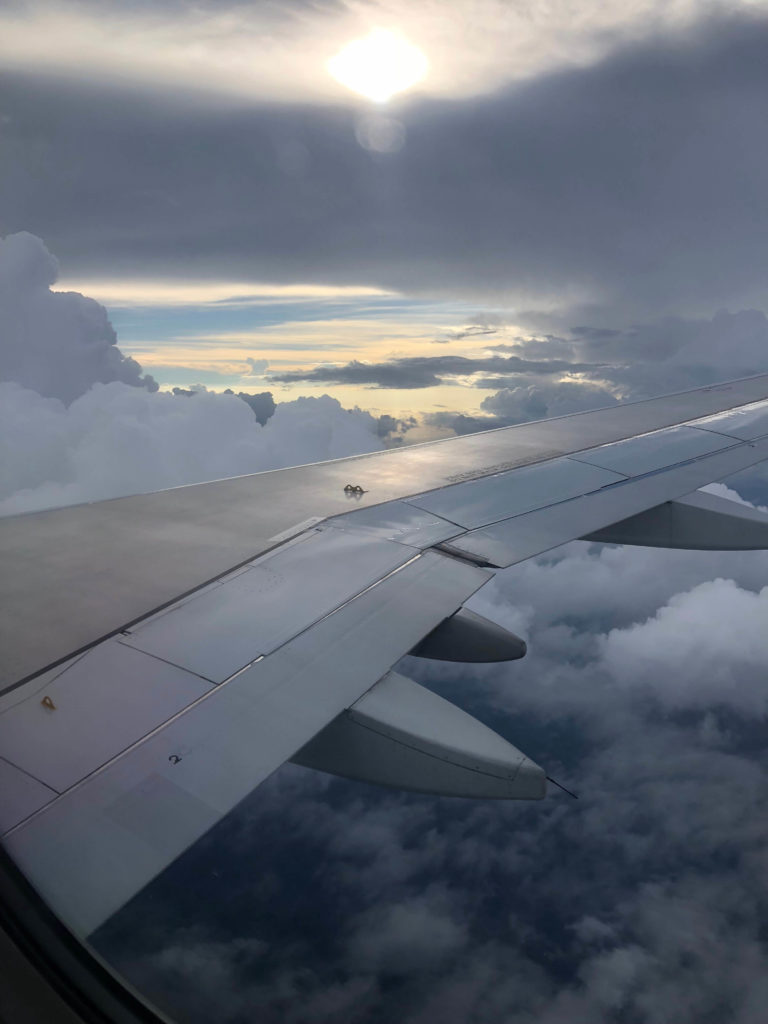 You were offered an internship, and the company asks if you would be willing to relocate to a city or state outside of home. Being ambitious to see the world, you take the offer. While telling your friends and family, they react to how far you're relocating for three months. You tell them, "It's going to be fine. It's a new adventure!". Once you get all your bags packed and you walk onto the plane to your destination, you realize that you have to start a new life at a new place. There is so much overwhelming you that you start to feel homesick; to the point where you want to buy a plane ticket to go back home. If this sounds like you, you were in my shoes when I dealt with this.
Last summer, I was offered an internship that required me to relocate to Charlotte, North Carolina; 2,230 miles away from where I'm from in California. It was the only offer I got and knowing that I wanted to make my first internship experience amazing, I accepted it. I didn't know anything or anyone when I was preparing for this, so I wanted to keep it a surprise for myself. When the day came, I felt so nervous driving to the airport. I said my "see you later's" to my friends and family and headed off for a new adventure. I got to my Airbnb, unpacked and breathed in what was going to be my temporary home. At the same time, I realized that I was homesick. I felt anxious being in my room the weekend before because I didn't have access to a car or decent public transportation. It was a hard moment for me. When I started my first week, I learned that I was the farthest relocated intern in the program. I also started late in the internship, due to my college on the quarter system. A lot of things spiraled as I was trying to adjust to a place far from home. After accepting these changes, finding my resources and still focusing on my internship, it was the best 12 weeks of my life. Here are some tips that helped me adjust in a new place.
It's completely normal to feel this way
Being in a new place is weird and never easy. But it won't last forever. What I did to track my homesickness, as well as my experiences in Charlotte was writing in a journal every night. I asked myself the following questions: "How am I feeling?", "What did I do today?" and "How am I adjusting?". The more I was writing, the more my mind was at ease. It felt like a sigh of relief that looking back at my entries of how much I'd grown. There are other ways to track your transition, but journaling (in general) was what worked for me.
Meet new people
Aside from the friends I made at my internship, I had to get myself out there to meet new people. At the same time, I was pretty introverted so talking to people was awkward to me. But I didn't let that stop me. I met new people through the app "Bumble". Yep, you heard that right. I personally feel like the app is great to meet people because if you're not interested in dating, it has an option for you to meet new friends! I met one of my really good friends from the app and we still catch up here and there about life. Also, thanks to Rewriting the Code, I was also able to meet members who were working in Charlotte as well! Having resources like RTC are great because they provided a database of who and where members were going to intern. So it made it easier for me to find women that were going through the same experience.
Explore new places
Charlotte is a great city for opportunity. Although I didn't make it to a lot of the places I wanted to see, I still made the best of my experience. Charlotte is a great food city, where most businesses do "Restaurant Week" one week in the summer. You can reserve a restaurant that's generally expensive for about $30, which is a great way to try all the higher-end restaurants. I also did things that made "the Charlotte experience", such as going to a Panthers game and spending the day at Carowinds. Not only did I explore Charlotte, but I also explored the east coast. Most states are great for weekend trips, so I made a trip to New York and Washington, D.C. I had friends that were also living in the east coast so meeting up for a weekend was always fun.
Don't forget to call friends and family back home
I cannot emphasize this enough. When I first moved to Charlotte, I called my parents every day. Then when I adjusted, I called every two weeks. It's a good thing to get my mind away from home while being in a new place, but it's always good to let the people that care about you know you're doing fine. A simple text or a 5-minute call is always good. Just remember that the people who supported your move miss you and giving them a ring is a sigh of relief for both sides.
Don't forget the internship is important too
I had to remember that my internship was the reason why I moved to Charlotte. My first week of adjusting to the internship and Charlotte was definitely hard. But I remember my managers and the software engineers took me out to lunch every week to check on how I was doing at both the internship and personally. Not only that, the other interns knew I was struggling so we would hang out. While everyone was so caring, they made sure that I was focused on getting a great internship experience.
Make it an opportunity for growth
Going to a new place and building a new life is the best thing to do. I learned to find myself while being away from my hometown and experiencing the world. I learned to become independent and become a real adult in a new city. Change is a great thing, even if its temporary. I felt like taking this opportunity was right for me because I needed to get out of my comfort zone. Now, I'm not afraid to live anywhere outside of home.
Make the internship a way to learn about yourself like I did. And before you know it, you won't be afraid to take on the world of opportunity!
– Louise Ibuna, RTC Fellow + Cal Poly SLO Senior
Rewriting the Code – Empowering College Women in Tech