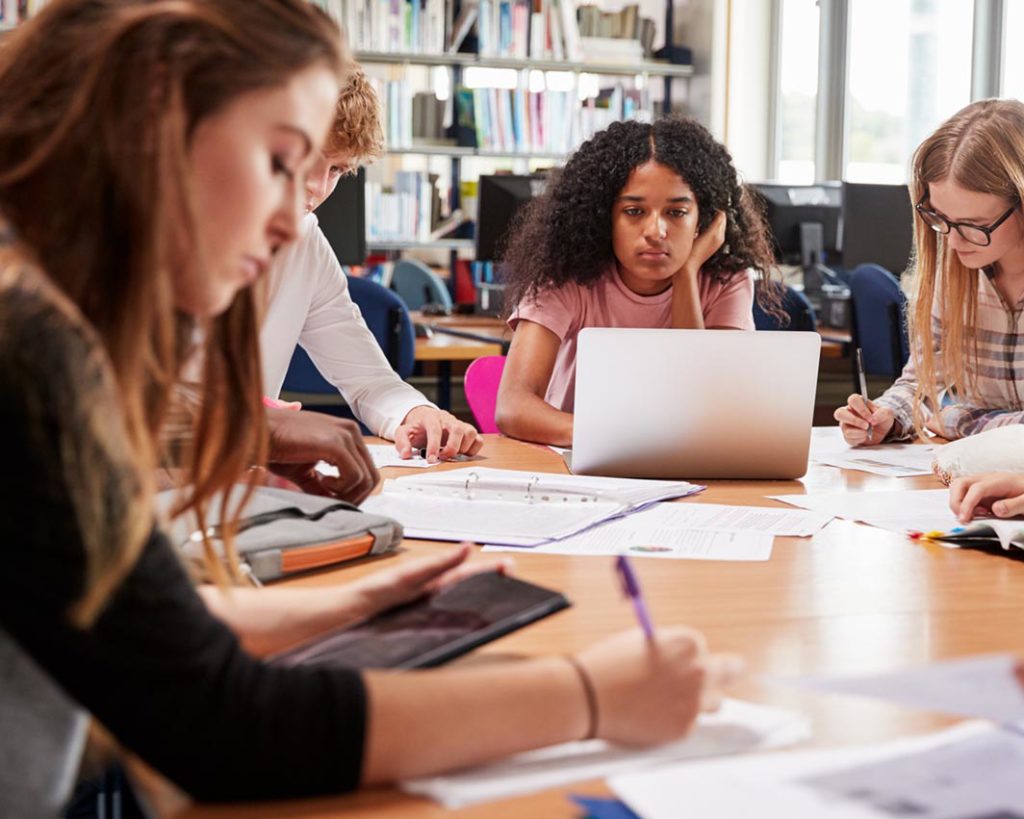 As a gay, female, Israeli, community college student in tech, the odds are heavily stacked against me.
I'm a subset of the tech college community that is rare, but that doesn't stop me from ferociously including myself in the tech community locally and nationally. The resources and opportunities available to most community college students pursuing CS seem scarce to say the absolute least. After several hours of research, I can usually find a maximum of three summer internship opportunities I can apply to and it is still extremely unlikely I am fully eligible for these programs/internships because of the technical requirements that are usually not part of my community college curriculum. Companies specifically require most applicants for their summer internships to be four-year university students, and this is purely based on stigmas that community college students are "not as smart" or "lacking experience." Counting us out puts your companies at a disadvantage, because some of the most hard-working, humble, and intelligent people start at community college and go on to get degrees free of debt successfully.
Most of us are working part or full-time jobs along with our full-time coursework in order to afford school at all. Because of this, I decided to share some of the ways I jumped through the hurdles of stigma to kickstart my career.
In 2015, I had successfully finished AP Computer Science. Although it was the most challenging course I had ever taken, it humbled me to the core and I was convinced it was the direction I would go for college. After enrolling in Computer Science at my local community college, I dove into research to try and find an internship as a first year community college student. I ended up finding a local startup, where the CTO took a chance on me for a software engineering internship. I had absolutely no applicable tech experience, but I learned about startup culture and was introduced to version control systems, and cloud management. It was also my first time working with Linux, which took an entire week just to download and learn. I am thankful for the time I worked there and immediately started to look into what I could do next. I got accepted to attend HackMIT that same year and met some incredible people, getting a first-hand look at tech recruiting, building projects, hackathon culture, and using API's. Although my teammates were all more experienced than me, they welcomed me with open arms and did not discriminate against me for being a community college student.
On a mission to continually move forward, my next move was to become a private tutor for computer science students where I learned a lot more about coding by teaching it. In 2016, I started to teach as a lead computer science instructor and curriculum developer at a learning center which helped me learn more about computer science at a deeper level, by taking the faults in my education and formulating a better one for students just getting started. I then started to get involved with clubs on campus, such as STEM club as director of technology/social media and eventually working my way to VP and then President of the club. Today, I work as a data consultant and image annotator contractor at a local startup, as well as a private tutor for a local tutoring agency as and a robotics instructor, all while attending my last semester of community college.
I recently became a Rewriting The Code Fellow for 2018, where I'm incredibly excited to get involved in the amazing resources provided for us fellows and members. I also recently attended the Write Speak Code conference where I got a scholarship to attend the event in Portland, and it was a truly humbling, strong learning opportunity for me as a student. It was a conference for women/nonbinary developers, so I got to glimpse into the life of professional people in my field as I learned about workplace bias, how to get involved in speaking at conferences, and writing blog posts as an engineer! I got to meet plenty of women and nonbinary people who were eager to help me find work, give me amazing advice as a future engineer, and support me as I wrote a lightning talk about the need for better community college computer science curriculums. This was a highlight in my nearly three years in community college, because of the connections I formed and the chance to meet inspirational people already working at my dream companies. If only more students at my level would have had an opportunity like this available to them, it would help them overcome the obstacle of getting their foot in the door somewhere!
I recently attended SheHacks Boston, an elegantly organized women and non-binary hackathon, where nearly half the people in attendance were first-time coders! The environment was newbie-friendly and an overall amazing experience. My team and I began a long-term project where we would develop a platform for sexual assault victims that includes a  sexual assault evidence kit tracker system. As a community college student, I want to see events in technology that are not competitive in nature, but rather encouraging to those simply looking to learn real-world applicable coding skills just like SheHacks successfully accomplished.
As I wait on acceptances from UC and CSU 4-year schools, I think back about my community college experience. I hope people see that well-qualified candidates can come from a community college. These students have so much passion, persistence, curiosity, and GRIT, and are willing to go above and beyond to reach their goals despite the extra obstacles they are often facing. I also hope community college students will be included in more tech opportunities because they are very much capable of just as much success as ivy-league undergraduates. For current community college student readers, my message to you is to pursue your goals ferociously. Don't let nay-sayers bring you down. Take advantage of every opportunity to learn and seek out new opportunities at every chance! Visit rewritingthecode.org for more information about RTC and how to become a member or fellow.
-Gefen Skolnick, 2018 RTC Fellow
Rewriting the Code—Empowering College Women in Tech