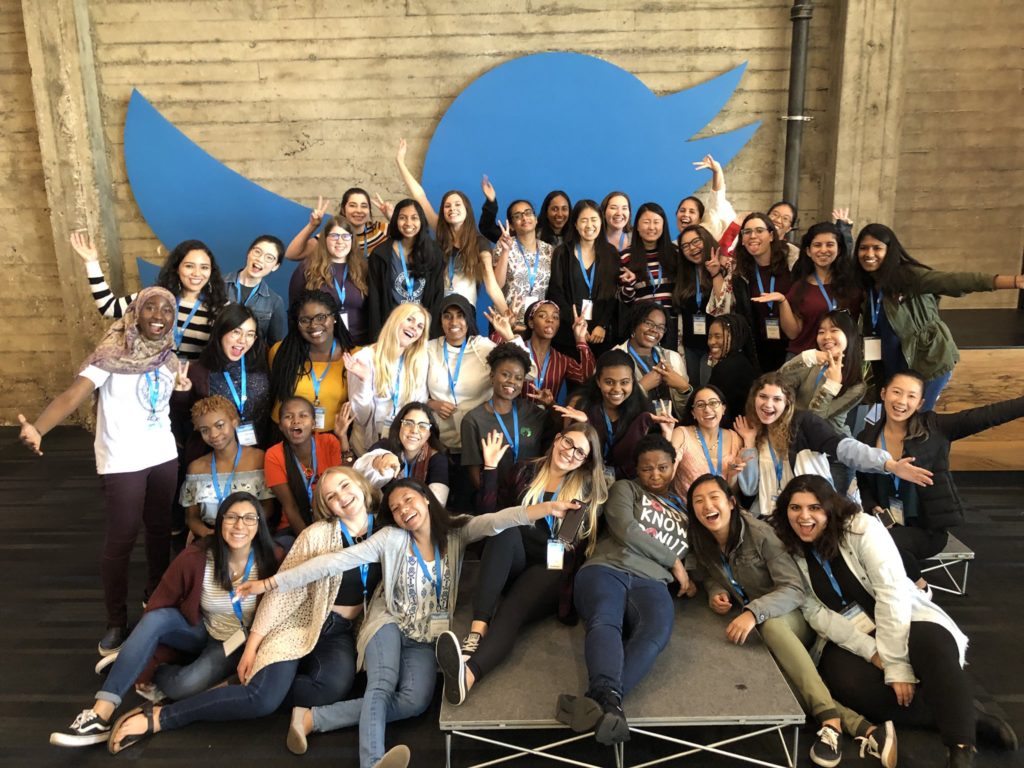 A month ago, I attended Twitter's #DevelopHER– a two day program for second-year women pursuing computer science where you get to participate in workshops, activities, and meet amazing women with similar passions from all across North America. Although that probably sums up what the program entails in one sentence, it doesn't capture how AMAZING the whole experience is.
I was almost convinced that applying to programs like these usually did not work out in my favor, but I ended up applying anyways. That paid off when I received an email a couple of months later notifying me that I had been accepted to the program. If you're reading this and debating on applying to something, just go for it because you never know what might happen.
The first day of #DevelopHER was a reception and mixer for us to get to know each other, and what to expect the next day. It was inspirational to hear my fellow attendees' stories from various walks of life and from different parts of the continent. We bonded with each other about our experiences in tech over food, and we also had the chance to meet some Twitter interns and full-time employees and hear about their experiences at Twitter.
The next morning, we all arrived early at Twitter's HQ and started the day off with breakfast at the cafeteria. We kicked off the day with some team bonding activities. We then proceeded throughout the day with a panel from current employees who started off their journey at Twitter as interns, and we also had the opportunity to tour the HQ. We had many workshops that helped develop our confidence like resume reviews, and elevator pitches. We also had the opportunity to participate in a coding challenge where we had to decode a secret message. We did so many activities throughout the day, it flew by so quick!
The best aspect of it all was meeting a supportive community of motivated peers pursuing tech. We had so much in common with our experiences and issues we faced starting out in CS, despite the fact that we came from various parts of North America. Monique, the lead at Twitter who made this all happen had carefully curated workshops and activities to make sure we made the most of our two days there at Twitter. At the end of the day, saying goodbye to all of them was hard. I had learned so much, and left the day feeling more inspired than ever. #DevelopHER has been one of the most supportive and inclusive communities I've been a part of. We still keep in touch with each other in a big group chat, and for those interning locally in the Bay Area we meet up at various events we've been attending this summer. Oh, and we also made it to Jack Dorsey's twitter— so that was cool!
If you're reading this, I highly encourage you to apply to a program like #DevelopHER. Here's a list of other similar programs you can check out:
-Shubha Swamy, 2018 RTC Fellow
Rewriting the Code-Empowering College Women in Tech