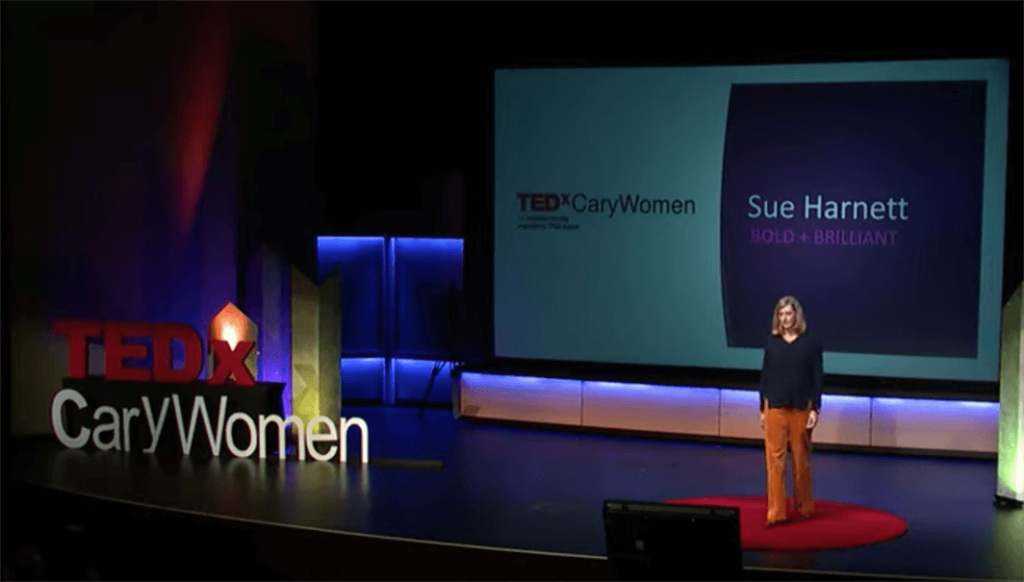 RTC Founder Sue Harnett was recently asked to give a talk as part of the TEDx Cary Women event held in Cary, NC on December 13, 2019. She brought everything she's learned from RTC to her preparation, and created her talk around the theme "How Teams Transform the Experience for Women in Tech."
Please enjoy the video, linked below, which was chosen to be uploaded to the main TED Talks YouTube page!
A few highlights:
Sue begins by explaining how teams have impacted her life. "My team transformed my perspective…and laid the groundwork and philosophy that working with a team is so much better than working by yourself."
She goes on to talk about how that framework impacted the way she viewed the project she embarked upon 4 years ago for Duke University that has since evolved into the independent Rewriting the Code Community.
In addition to sharing a number of important statistics and anecdotes about why the graduation rate for women in technology majors has remained low for 14 years, Sue explains how her passion for teams has translated to building the community – the team – for undergraduate women in technology fields.
"[Women in tech] needed a network of like-minded students who would come together in college, form a community, and have it for years to come…you would be heard, validated, and inspired. You would be part of a team."
Sue shares some of the amazing things happening in Rewriting the Code today, with a community of over 4,500 women across 40 countries.