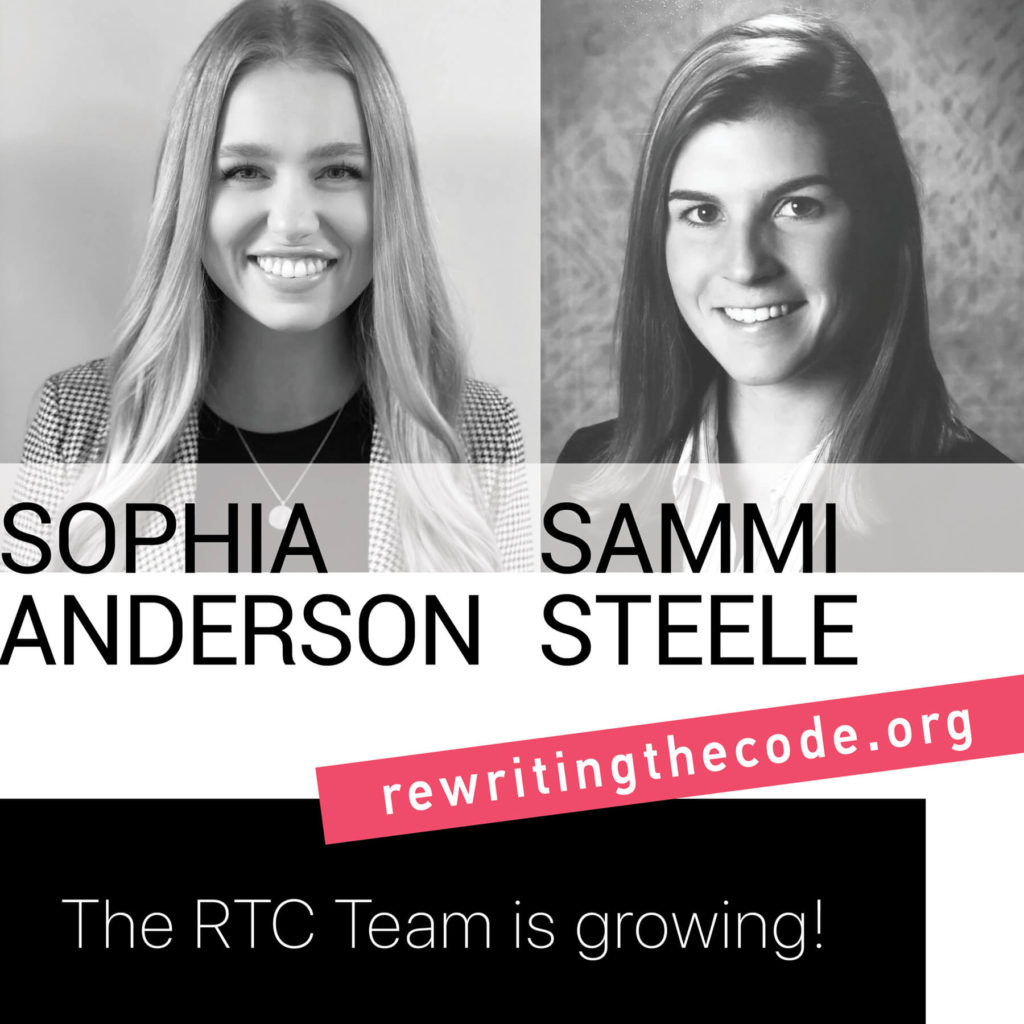 To meet the needs of our community of 7,500+ women in tech, we've recently expanded our team to include two more talented women.
Meet our new team members:
Sophia Anderson, our new Director of Strategic Partnerships, comes to us from Lyft where she was involved with recruitment, hiring, mentoring, and creating programs for new grads in tech. She has a passion for partnering with talented women in STEM and helping them thrive. She'll be facilitating and developing relationships between the women of RTC and or company partners to represent the needs of our students and alumni.
Sammi Steele, our new Community and Marketing Coordinator, has an undergraduate degree from Duke in Visual Arts and a Master of Management Studies from Duke's Fuqua School of Business. Sammie was also a student-athlete, mentor, and leader in the Duke community. She's excited to bring her passion for helping and empowering others to the RTC community.
Take a look at the About Us page if you'd like to see their full bios, and to check out all of our other full time RTC team members and interns.
We are very pleased to have so many amazing people on our team!