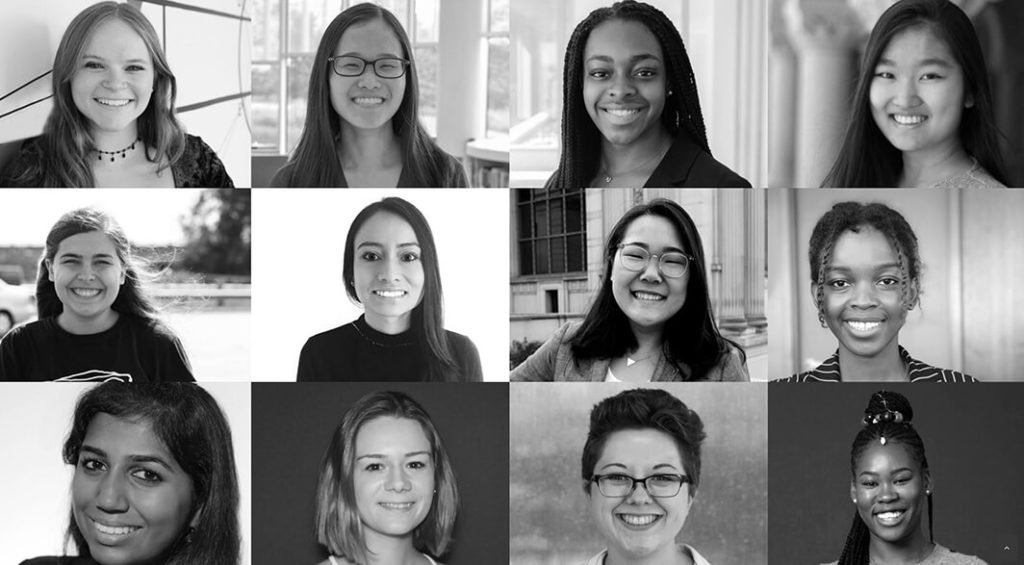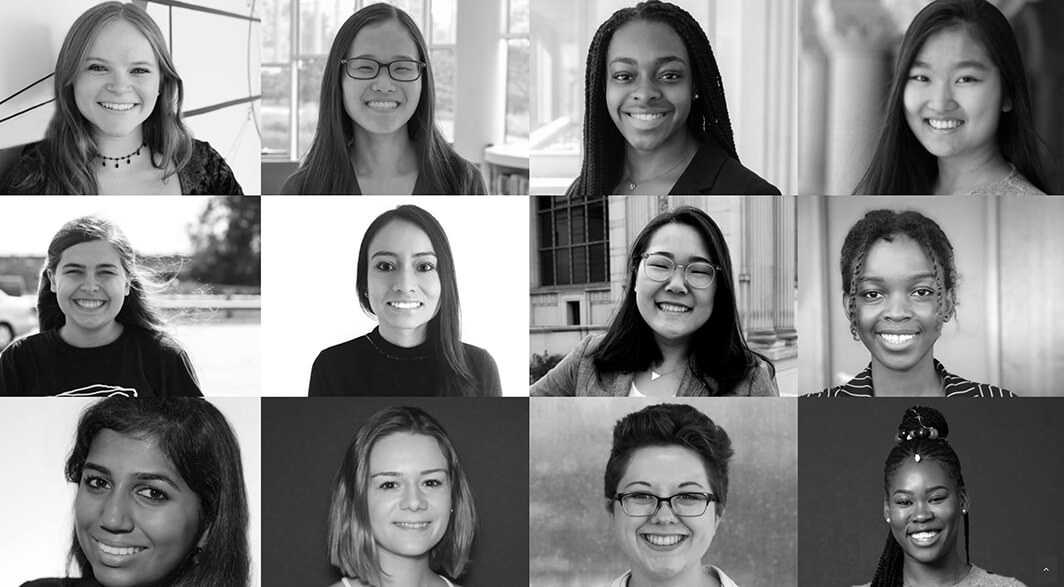 Durham, NC – September 6, 2019
For immediate release: Today, the Rewriting the Code community consists of 2,800+ undergraduates (fellows & members) and 500+ registered alumni for a total of 3,300+ women, and that community is growing. With the 2019-2020 Fellowship just beginning, it was important to choose a Student Council that would help represent the community.
"I had the opportunity to meet and speak with 100s of women this past year, and I couldn't be prouder of what we've accomplished – what we're still accomplishing – as a community." [Sue Harnett, Founder & President, Rewriting the Code]
After an interview process, twelve women were chosen to participate on Student Council for the year. Here are a few key facts about the Student Council:
One Student Council member has been with Rewriting the Code since the organization's inception, is the current co-president of the RTC Alumni Association, and serves as the alumni representative
In addition to the alumni member there are 6 seniors and 5 juniors
We have East Asian, South Asian, White, Black and Hispanic representation on the council, reflecting the diversity of our community
The 11 undergraduates interned with 11 different tech companies in the summer of 2019 and have a wealth of experiences to share
The Student Council members attend 7 public and 5 private colleges and universities
"We are fortunate to have a richly diverse community of women who are passionate about tech." [Jade Barricelli, Vice President, Student & Partner Programs, Rewriting the Code]
The organization is ready to begin another exciting year of programming and events, including providing support and mentoring, to help undergraduate women in tech.
"We thank every member of our community, and especially these twelve women for their willingness to participate and serve as the student leaders for the organization." [Sue Harnett, President & Founder, Rewriting the Code]
About Rewriting the Code: Rewriting the Code is a 501(c)(3) nonprofit organization that has developed a community of exceptional college women with a passion for technology. RTC empowers women to become the next generation of engineers and tech leaders by providing community, industry education, professional and personal development, and hands-on experience though partnership with companies across North America.
Women of our 2019-2020 Student Council pictured in the image above:
Top row L-R: Cassidy Soutter, Cheryl Chang, Destiny Nwafor, Julia Gong
Second row L-R: Kate Ballard, Lorena Perez, Michelle Zhang, Paula Wambui
Bottom row L-R: Priyanka Agarwal, Rosie Brezynski, Sarah Manlove, Yan Lawrence.